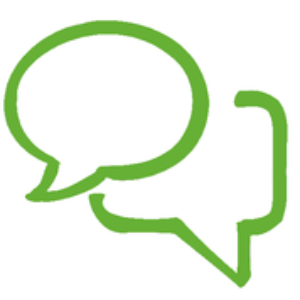 Public Attitudes and Behaviors Workspace 2016
362
days until Proposal creation ends
Proposal creation
CoLab members create proposals

05/24/16 05:00 EDT

-

05/24/18 05:00 EDT

Subscribe
What can be done to shift the public's perception of climate change and inspire action?
You are invited to submit your proposal here for ?Public Attitudes and Behaviors outside of the contest period. Try out new ideas, share your work, connect with other members and recruit collaborators, and invite a global community to review and help develop your proposal. ?When new rounds of Climate CoLab contests begin, you will be able to move your proposal(s) to the relevant contest. To see previous Climate CoLab contests, see the Climate CoLab contest outline view.
Proposal name /  Author(s)
Modified
Contributors
5/26/17
Team only
Secondary school extension of the World Climate Innovation workshops created by the Kiri Team
5/26/17
Team only
Create a monthly or annual in order to foster people walking, bicycle use showing the amount of money, energy and GHGs emissions saved.
5/8/17
Team only
Inspiring low carbon steps towards a sustainable future using the power of plants to reveal how climate change impacts our city lives
2/22/17
Team only
A "carbon" problem? No, we have a population problem. If proposed solutions don't scale with population growth, they will ultimately fail.
2/21/17
Team only
Propose a photo or image assignment that will make climate change solutions vivid, real, meaningful, and actionable for ordinary Americans.

10

2/21/17
Team only
art & design can have a huge impact on how people view and act on climate change.
2/21/17
Team only

4

2/21/17
Team only
Scaring the Public does not always work. We will CHANGE Public Attitude towards Climate Change in ways that are FUN, SOCIAL and INTUITIVE.
2/21/17
Team only
There still is significant resistance from people and politicians to addressing climate change, despite the science and computer modeling.

3

2/21/17
Team only
The value of organized think tank work and reporting is only realized when action takes hold.
2/21/17
Team only
Most problems can be solved by providing clear and sufficient information to the appropriate audience.
1/12/17
Team only
A minable DB for personally recording and identifying individuals with high social/political capital.
11/5/16
Team only
10/31/16
Team only
An obstacle to combating climate change is economics and politics. A solution could be a non political
9/24/16
Team only
Consumerism shapes public sentiment, public sentiment drives policy, policy can regulate corporations. Combat consumerism, change the world.
8/29/16
Team only
Deprogram populace from social engineering using Pythagorean Theorem, isocronic rhythms,& differential Hz to heal the planet from dis-ease
8/24/16
Team only
What if Siri et al can tell us that simple changes in our personal lifestyle can make the big difference in reducing our carbon footprint?
8/17/16
Team only
A civic center and park to serve the global community. A place of gathering and with unique landmarks and a home for global institutions.

124

7/5/16
Team only
Sparking action to address climate change through Persuasive Technology platforms that form a world of data art sustained by Herd Mentality.
6/7/16
Team only
Once A Week, Give Our Beautiful Planet A Day Of Rest. An Emission-free Day. A Green Sabbath Day.