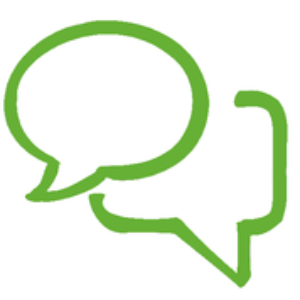 Public Attitudes and Behaviors Workspace 2016
219
days until Proposal creation ends
Proposal creation
CoLab members create proposals

May 24, 2016 EDT

-

May 24, 2018 EDT

Subscribe
What can be done to shift the public's perception of climate change and inspire action?
You are invited to submit your proposal here for ?Public Attitudes and Behaviors outside of the contest period. Try out new ideas, share your work, connect with other members and recruit collaborators, and invite a global community to review and help develop your proposal. ?When new rounds of Climate CoLab contests begin, you will be able to move your proposal(s) to the relevant contest. To see previous Climate CoLab contests, see the Climate CoLab contest outline view.
Proposal name /  Author(s)
Modified
Contributors

Jun 8, 2017

Team only
Propose a photo or image assignment that will make climate change solutions vivid, real, meaningful, and actionable for ordinary Americans.

5

10

Jun 8, 2017

Team only
art & design can have a huge impact on how people view and act on climate change.

Jun 8, 2017

Team only
Educating the public and breaking media barriers

4

5

Jun 8, 2017

Team only
Scaring the Public does not always work. We will CHANGE Public Attitude towards Climate Change in ways that are FUN, SOCIAL and INTUITIVE.

Jun 8, 2017

Team only
There still is significant resistance from people and politicians to addressing climate change, despite the science and computer modeling.

3

Jun 8, 2017

Team only
The value of organized think tank work and reporting is only realized when action takes hold.

Jun 8, 2017

Team only
An obstacle to combating climate change is economics and politics. A solution could be a non political

Jun 8, 2017

Team only
Consumerism shapes public sentiment, public sentiment drives policy, policy can regulate corporations. Combat consumerism, change the world.

Jun 8, 2017

Team only
Deprogram populace from social engineering using Pythagorean Theorem, isocronic rhythms,& differential Hz to heal the planet from dis-ease

Jun 8, 2017

Team only
What if Siri et al can tell us that simple changes in our personal lifestyle can make the big difference in reducing our carbon footprint?

Jun 8, 2017

Team only
Most problems can be solved by providing clear and sufficient information to the appropriate audience.

Nov 5, 2016

Team only

Jun 7, 2016

Team only
Once A Week, Give Our Beautiful Planet A Day Of Rest. An Emission-free Day. A Green Sabbath Day.