Pitch
What if young students today could have a free social security pensions for free tomorrow by planting trees?
Description
Summary
Economy and environment joint projects.
To end the non-essential subjects such as Physical Education and Music within all government high schools, substitute them by "initiatives" that will ultimately lead to "tree planting
What actions do you propose?
1. Government supporting the initiative
2. Government schools to implement changes in curriculum
3. School administrators initially look for private lands and negotiate sharing the profit of future proceeds from the timber sale
4. Government offer to land owners a reduction in taxes if they subscribe to the project
5. Students in first year start early biology class concentrating on seeds of trees, classes of trees and their optimum habitat depending on the geographic locations.
6. When students become second year High School, each student shall be required to compulsory tree planting with adequate marking and labeling of their identities for future identification of trees - on who planted them.
7. When students become third year, they shall perform maintenance, cleaning, caring and statistics gathering of the planted trees last year.
8. When students reach fourth year high school, they will assist the school administrator to scout and propose private lands to negotiate next seasons
Who will take these actions?
The government, department of finance, school administrators, students and private land owners.
Where will these actions be taken?
This is ideal in my country - the Philippines, and other countries in south East Asia.
What are other key benefits?
Environmental rewards
Reduction of green house gases
Reforestation
Efficient land use
Financial rewards to students
Social security
What are the proposal's costs?
None
Time line
10 years
Related proposals
References
None.
1
Supports
Support proposal
Proposal summary
Environmental Protection and Economic Augmentation
Team proposal: Only members listed on the proposal's Contributors tab will be able to edit this proposal. Members can request to join the proposal team on the Contributors tab. The proposal owner can open this proposal for anyone to edit using the Admin tab.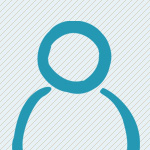 By: 
Benjamin Upao
Contest:
Anticipating Climate Hazards 2017
How can vulnerable communities best prepare for climate-related hazards, and what new tools can be used to incentivize early action?