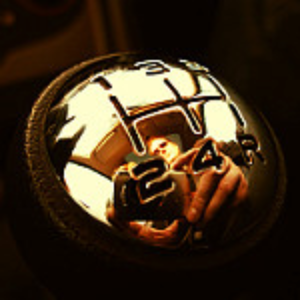 Shifting Behavior for a Changing Climate 2016
Finalist selection
Expert judges select finalists

06/16/16 EDT - 07/05/16 EDT
Voting Period
CoLab judges select winners

07/05/16 EDT - 07/31/16 EDT
Completed
Winners present to potential implementers

08/01/16 EDT

Subscribe
Receive daily activity digests about this Contest and its Proposals via email or under "My subscriptions".
How can we mobilize individuals and society to shift behaviors in order to address climate change?
"Personal action is the first step to systemic change." Simran Sethi
We want your ideas on how to transform the climate change movement from a story of stagnation to a story of concrete action.Climate change is happening. This is known. The problem is urgent, but for so many reasons- fearmongering, inertia, politics- society is not acting aggressively enough to address it. Information is important, but inspiration is paramount. The complexity and scale of the problem of climate change creates confusion, indecision, and inaction. To break the stalemate, we need to find new ways to provide accurate, engaging information that helps people make informed decisions around climate change in their everyday lives, organizations, and communities. To combat this global problem, this contest seeks ideas on how to empower people to take their first steps on a journey of committed, collective action. How do we energize the public? How do we connect global climate change to what matters most to individuals? How do we connect with individual and community values to promote the adoptions of environmentally and economically sustainable behaviors? We are looking for proposals that are original, achievable and scalable— ideas that are sustainable over the long term, and can be replicated in communities around the world.
Read more ...
Proposal name

click to sort by name

/  Author(s)

click to sort by author

click to sort by
number of supporters

click to sort by
number of comments

Modified

click to sort by date

Contributors

click to sort by contributor

6/15/16
Team only
How transforming fear, anger, and confusion into compassion, clarity, and hope will inspire environmental action.

122

6/15/16
Team only
Sparking action to address climate change through Persuasive Technology platforms that form a world of data art sustained by Herd Mentality.

5

6/15/16
Team only
Organizations sell carbon neutral products/services at no cost by integrating offsets into shelf prices. Purchase of goods funds mitigation.

8

19

6/15/16
Team only
Jumpstart talk of climate change in the media by injecting public voices asking climate related questions.
6/15/16
Team only
"Climate Adaptation & Resilience Centers" will make climate change REAL, PERSONAL, AND ACTIONABLE for all. ARCs will empower collaboration.

98

7

6/15/16
Team only
A platform that enables individuals to enjoy a pro-environmental lifestyle by providing useful information and corresponding actions

91

6/15/16
Team only
To shift behavior and broaden the climate culture, we invite people to send open letters about climate change to loved ones in the future.

176

34

6/15/16
Team only
"Energy Partner"- A model for Energy conservation, Resource management, Public awareness though Educational institution and young students.

159

2

6/15/16
Team only
Together we will learn what is the behavior change necessary in our daily actions to decrease the climate changes.

13

6/15/16
Team only
We can tell people what's wrong on a global scale, but if we want them to act we need to go local.
6/15/16
Team only
What if Siri et al can tell us that simple changes in our personal lifestyle can make the big difference in reducing our carbon footprint?
6/15/16
Team only
A unified, national social media campaign tracking individual pledges to reduce emissions and providing personal and collective feedback.

4

6/15/16
Team only
Climate change is a symptom of a larger malaise arising out of our existing worldview. The proposal focuses on alternative worldviews
6/14/16
Team only
To change attitudes, change incentives. Let's make a digital currency that awards new coins to people who voluntarily offset carbon.
6/14/16
Team only
A Citizen-led initiative for the collective construction of Low Carbon Cities

305

6/14/16
Team only
We seek to empower young Brazilians by showing them that we are part of the solution to overcome current problems caused by climate change.

5

6/13/16
Team only
Ready. Set. GO! The race to a green future is ON! Sign up for the race here: Sustainability2020 GREEN QUIZ #ClimateSolutions @ClimateCoLab

31

5/22/16
Team only
Small gatherings in people's homes each of which generates more, allowing deep, transformational engagement at an exponential scale.