Member Profile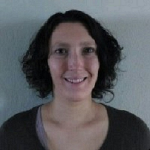 Send Jennifer a message
Jennifer Perron is the Community & Partnerships Manager with the MIT Climate CoLab, working to support its members & collaborators in developing more effective collaborative approaches to addressing climate change. Jennifer has a strong background in the science & policy implications of climate change, including several years of experience in the climate research and advocacy communities, in academia, non-profits, and the private sector.
Jennifer has conducted stakeholder research on urban climate adaptation and adaptive capacity, explored the uptake of scientific information on climate impacts by agricultural decision-makers, examined the effects of Latin American climate mitigation strategies on livelihoods and biodiversity outcomes, and written on climate policy and finance, sustainable land use, and food security. More recently her work focused at the global level, including on the international climate negotiations under the United Nations Framework Convention on Climate Change (UNFCCC).
Her areas of focus include international climate policy, U.S. climate policy, climate adaptation, and the intersection of climate change and international development. Broadly, her interests include furthering international cooperation in addressing climate change, stakeholder engagement and civil society access in climate policy and advocacy, and the role of networks in enhancing collaborative approaches to contend with climate change.
Jennifer holds a Master's degree in Environmental Policy from the University of Michigan's School of Natural Resources and the Environment, and a Bachelor's Degree in Environmental Science.