Pitch
Individual and community resiliency improves with post-disaster access to crucial documents, which this program will identify and safeguard.
Description
Summary
Disasters leave absolute chaos in their wake and tragedies are compounded when people lose important documents such as driver's licenses, National Registration Cards, insurance policies and birth certificates. Accessing recovery resources such as shelter and food is often dependent on having appropriate documents and long-term rebuilding efforts are stymied when people cannot readily prove title to property or provide identification to qualify for relief resources. To speed recovery immediately after a disaster, it is crucial that vulnerable populations develop and implement locally tailored, affordable and reliable document identification and protection programs.
This program will provide flood and fire resistant containers suitable to a region, develop appropriate training to identify the proper documents to protect, create secure online storage capacities and have a rewards program to ensure effective implementation and ongoing review. It uses simple community organizing techniques and inexpensive but secure containers to provide appropriate document protection before a disaster strikes. Via secure tablets with biometric file protection, it also provides a reliable cloud-based backup system should the physical documents still become unavailable.
This project is based on pre-existing relationships with trusted local institutions and leaders and builds on the document management practices the local population already follows. It will improve resiliency at the individual level because disaster survivors will be able to focus on direct disaster response without being distracted by the bureaucratic challenges of replacing important documents. As document protection efforts expand, resulting resiliency-based relationships will morph into other locally disaster response capacities such as emergency kitchens and community care facilities that will deploy organically and operate without outside support at a time when general response capacities are otherwise overwhelmed.
What actions do you propose?
The Problem: The world's most vulnerable populations lack the robust resiliency that comes with wealth, access to political power and personal physical ability. Underprivileged victims cannot anticipate or absorb disasters simply by packing their belongings in cars and driving to safety or building flood proof structures. And disasters like typhoon-related flooding create cascading problems where the least prepared suffer disproportionately worse.
The Solution: While resiliency consists of five key factors- Robustness, Redundancy, Diversity and flexibility, Responsiveness and Coordination- any effort that tries to address all those issues at once will be overextended and fail. This project narrowly addresses redundancy, flexibility and coordination at the local level by giving households the ability to protect their essential documents from both environmental and manmade disasters in hard copy and digital formats. Ready access to birth certificates, national ID cards, land titles and more helps residents of disaster impacted communities reunite with family members, reestablish domiciles, collect insurance and access emergency support in post-disaster environments.
This documentation protection plan will meet two of the three major needs identified by post-Katrina survivors as being crucial to disaster resilience: "The three needs most frequently cited were to learn how to (a) develop an emergency communication plan, (b) maintain an emergency food and water supply for the home, and (c) protect important documents." By enacting household level changes, this project is the type of "non-structural approach" to Disaster Risk Reduction that is the most cost effective way to mitigate disasters while also giving physical proof of action to create support for projects.
Because "simple rules tame complexity better than complex solutions," this project's simplicity is its genius. With minimal research, training and fiscal overhead, local resiliency is built at the household level in a face-to-face manner through personal relationships. Narrowly focused on important, achievable and measurable goals and emphasizing "soft mitigation resources," the project allows disaster response capacity to develop organically in individual communities, to include "preparing emergency kits; developing evacuation plans;…and developing family notification plans," all items that experts identify as crucial preparedness elements.
Process Overview:
For a project to be expanded to scale, there needs to be proof that the intervention works. In this case, pilot projects will be implemented in two very different parts of the world that are both vulnerable to climate change-related flooding: the Ayeryewaddy Divison in Myanmar and Saint Bernard Parish in coastal Louisiana. The project will start with a literature review and a baseline study of local document protection practices done by graduate students at local universities (Tulane and Yangon). This study will document the relevant "risk awareness-action gap," where people who are aware of a risk rarely take suitable precautions to mitigate it. The project will then implement a document identification and protection intervention in the studied communities, including a minor rewards program to encourage successful participation. A post-pilot review, carried out within weeks of the project's start, will demonstrate that low-cost investments in context-appropriate document protection systems, combined with community input and training, provide important and lasting resiliency benefits.
The specific intervention and rewards program will differ slightly between locations. Some communities, such as Saint Bernard Parish, will be more used to using personal safes for document storage and referring to local professional officials such as librarians for guidance. Other communities, such as in Myanmar, traditionally use less durable document storage protection methods like plastic Ziploc bags and residents seek guidance from traditional village leaders. Some training will be required to turn these local resources into "Resiliency Champions" who can lead these community resiliency efforts. Regardless of the intervention's specifics, this project's focus on providing culturally appropriate personal physical storage, along with creating easier access to cloud-based document storage and recovery, will build local resilience to both climate change-related disasters such as floods and personal disasters such as house fires.
Baseline Study: Graduate students in resiliency, environmental science and sustainability will design surveys to identify the documents needing special attention in the local area, how they are currently treated and who should participate in the program to provide useful response data. For example, proof of citizenship and family relations differ between communities as do documents proving land ownership. Trust in particular documents, whether it be based on formal stamps, online security programs, original signatures or some other local custom or legal requirement will also differ between communities and the study will be designed to identify these differences so the pilot projects can accommodate them.
Intervention: The intervention will be at the household level with document identification, copying as appropriate (i.e. a photocopied US driver's license for backup ID), distributing appropriate storage devices, scanning and following up to ensure participants have carried out the appropriate storage actions. Households which have completed their document storage will receive a minor but useful and culturally relevant reward package.
Following the "simple rules" philosophy, the intervention will be useful even if not fully implemented. Just identifying and locating important documents would make most people more resilient. Storing them in secure, easily retrieved containers would be even better. And scanning and cloud storage would be fabulous but if expense or technological challenges impede this stage, the project's first two stages will still greatly improve household resiliency in the face of climate-change related disasters.
· Physical Storage: Physical storage is relatively straightforward because it will mirror current local storage customs and require no significant behavioral changes. It is important to emphasize that this storage project is for documents that are relevant to disaster resiliency. It is not to protect weapons or valuable jewelry, nor is it a filing cabinet for generic household papers. It is the data-centric equivalent of a 'go bag,' providing its owner with all the documentation needed to rebound as quickly as possible after a disaster.
· Digital Storage: Digital storage programs, consisting of document scanning, posting and retrieval, pose more challenges than physical storage efforts and will require more trust building, explanation and training to incorporate into this project. Nonetheless, recent advances in remote document access and biometric security, led by remote health care programs and everyday banking operations, make this an important and feasible part of the project. Because some users of digital document protection systems will be functionally illiterate, security of those systems will rely on biometrics associated with each file. Companies already do similar field work in personal identification, so accessing the technology and expertise to train and equip local residents to provide secure digital storage will be fairly straightforward. Documents will be scanned by the document owner if possible or by the local coordinator if participants lack that capacity. The documents will be linked to suitable biometrics of their owner(s) prior to being stored on the cloud. The document owner(s) could then access these scanned documents from any terminal that has that biometric identification software, providing an added layer of resiliency in challenging post-disaster situations.
Reward Program: The rewards program would be culturally relevant as identified in the baseline survey. Myanmar participants are likely to respond most effectively to a gift card of phone minutes, an item which could possibly be cheaply procured from local carriers. Saint Bernard's Parish participants would most likely respond better either to gift cards to be redeemed for certain items at a local Walmart or Target or direct rewards of useful, high-end, but inexpensive items such as flashlights, whistles and batteries.
*Myanmar: Document identification and storage in Myanmar would be led by the Head of 100 Households, a traditionally respected position and the de facto leader at the most local level in both rural and urban Myanmar. The Heads of 100 Households already keep registers which show names, birth years and identity card numbers of all persons living in each house in their jurisdiction. Thus the Head of 100 Households is in the ideal position to be trained to identify appropriate documents and assist residents in collecting and storing them in a two bag combination (one waterproof bag inside a fireproof bag). To digitally back up these documents, he would also be trained to use a tablet and software to scan and properly secure and retrieve documents on the cloud.
Documents to be stored and scanned include:
· Land Title/Lease (the government only just started digitizing these)
· Birth Certificate (kept only in the birth township and very inaccessible later in life, it is needed to obtain a replacement National Registration Card)
· National Registration Card (replacement requires a personal visit to government offices, after which it can take up to 28 days to receive the replacement). Without the compulsory national registration card, a person is unable to vote, attend public school, start a business, cross state lines, or stay in a hotel.
Digital storage of documents is especially challenging in Myanmar. Personal computers with internet access are rare and tablet-to-the-cloud access may require use of a USB mobile broadband stick such as those used in remote health care work. Additional training and familiarization for all involved will be needed to ensure appropriate use and trust of digitization efforts.
*Louisiana: Document identification and storage in Saint Bernard Parish would be led by a local librarian because Americans typically view libraries as organizations with a positive local impact. A librarian(s) would be trained to help individuals identify and gather important documents, scan them and then securely store them inside a waterproof bag(s) in a fireproof safe. The librarian(s) would also be trained to instruct participants on how to securely store the safe itself via a lightweight chain. Participants would be trained to retrieve the safe in a disaster and keep it, and its keys, with them as they would a normal "go bag."
Documents to be scanned and stored, in original or photocopied versions, would include:
· Driver's licenses
· Birth certificates/Adoption papers
· Social Security cards
· Passports
· Prescriptions
· Marriage license
· Divorce decrees
· Child custody forms
· Military ID/DD214
· Naturalization papers/Green Card
· Pet Medical/vaccination records, current photos and chip numbers
· Insurance policies (at least the policy number/company contact information)
Endline Study: Graduate students will identify markers of successful participation based on local conditions (i.e.- cloud access may not have been possible in Myanmar) and will work with the local "Resiliency Champions" to determine who properly completed the program. Successful participants will receive a rewards package, other participants will be asked to continue their efforts. After this second round of participation, the students will analyze and report on the program's success following traditional analytical methods.
Who will take these actions?
The project will overseen by contest developers Eben Forbes and Craig Kelley as they determine how best to bring this climate change resiliency effort to scale and expand its adaptation and absorption benefits to other vulnerable communities. Mr. Forbes has extensive experience in Myanmar working with the UN and NGOs and has written about that country's urbanization challenges. Mr. Kelley is an attorney and City Councilor in Cambridge, MA who chairs the Mayor's Special Advisory Committee on Neighborhood-Based Resilience. He has considerable environmental consulting and neighborhood advocacy experience and has written numerous books and articles on environmental issues.
The Louisiana research portion of the project would be carried out by the Tulane Disaster Resilience Leadership Academy, a center for disaster response and leadership training which "aids in disaster relief around the world while preparing the next generation of emergency managers." The intervention itself would be managed from one of Saint Bernard Parish's two libraries, where appropriate staff would be trained in resiliency communication and project management by Mr. Kelley. Additional assistance would be possible through local non-profits such as the Consortium for Resilient Gulf Communities.
The Myanmar portion of the project would rely more heavily on local partners, with some direct oversight by Mr. Forbes. The principal local partner would be Swanyee, a Myanmar nonprofit which "facilitates community awareness where elders and other leaders share their knowledge of early warning signs and develop strategies to deal with impending dangers" and Yangon University. Initial research would be done by students in Yangon's Geology Department, which offers graduate level courses in Climatology, Environmental Studies and Geography of Resources. Mr. Forbes' contacts in Myanmar would help locate and train the local Headman and provide guidance to the participants and feedback to Mr. Forbes and Mr. Kelley.
Where will these actions be taken?
The two pilot intervention projects will be undertaken in St. Bernard Parish, Louisiana and the Ayeryewaddy Division in Myanmar. The research on document storage norms will be done at local universities.
Saint Bernard Parish is a coastal Parish 20 miles southeast of New Orleans. It has a Parish President, a 7 person Council, a Sheriff's Department with two substations, 15 zoning districts, a full service hospital and a total of 2,158 square miles, of which 378 are land and 1,781 are water. With a high point of 22' above sea level, it was horribly flooded by Hurricane Katrina's 21' surge. Its 2015 population of roughly 35,000 was just over half of 2000's 67,000 residents. The median income is $43,000 and 20% of the population lives in poverty. It has major port facilities, a commercial fishing fleet and access to major highways and railroads. The Parish has 11 elementary, middle and high schools and a small public transit system. The professional fire department has 10 stations and 110 firefighters.
The Ayeryewaddy Division is a densely populated, low-lying river delta and coastal area of Myanmar that is highly vulnerable to cyclones, tsunamis, floods and fire. Cyclone Nargis made landfall here in 2008, causing roughly 140,000 deaths and widespread population displacement, primarily due to storm surge of coastal waters. In addition to its vulnerability to storm surge and flooding during the rainy season, there is high fire risk during the dry season because homes and other structures are built with palm frond roofs. Myanmar has been rated as the country most vulnerable to natural disaster and Ayeryewaddy is arguably its most vulnerable region. Every rainy season, its 2 million inhabitants are subject to an increasing risk of flooding by the Ayeryewaddy River. This proposal targets the villages and towns of Bogale Township, which suffered terribly from Cyclone Nargis and where a possible partner, national NGO Swanyee, has a strong presence.
What are other key benefits?
By developing a simple but successful household-level program for climate change resiliency, this project will create the foundation for other, more complex local disaster resiliency and response programs.
Because people have learned to work together and trust each other in relatively easy document protection efforts, they will be better able to develop a collective proactive approach to other aspects of resiliency to climate change related disasters such as meeting post-disaster food, water and hygiene needs.
Similarly, the social capital gained through this project will allow communities to expand common understandings of early warning and early action opportunities, giving local residents the knowledge, skills and resources needed to act before, during and after a disaster.
Additionally, this project's focus on family communication plans being one of the essential documents to be secured will ensure these plans, perhaps the cornerstone of any resiliency effort, are actually completed.
What are the proposal's costs?
The total implementation cost for a 200 household pilot project in both Myanmar and Louisiana will be about $50,500.
The Baseline research and survey will cost $15,000 dollars to develop and conduct, based on costs for two graduate students, a faculty supervisor and local transportation for both universities as well as training and support, to include appropriate promotional and educational materials, for the local project "Resiliency Champion."
The actual implementation will cost roughly $50 per family in Louisiana for direct initial support (safe, cable and lock total $34 and potential rewards total $16) and an additional $2250 for the tablet and software support. A stipend of $2,000 for the librarian brings the total cost to pilot this project in Saint Bernard's Parish to $14,250 for 200 households.
Implementation costs in Myanmar will be roughly $30 per household for both a waterproof bag and a fireproof bag (the latter would be stored inside the former). Depending on discounts and vendors, phone cards could cost up to $10 for 100 minutes, bringing the cost per household also to $40 per household. A tablet and software fee and a $1000 stipend for the Head of 100 Households makes the total Myanmar cost $11,250.
Endline surveys, being simpler to develop and implement, will cost another $5,000.
$5,000 for general project oversight and travel.
Items donated or bought in scale, such as flashlights, phone cards or storage containers, will reduce the price per participant.
There are no anticipated negative effects for these proposed actions.
Future implementation of this resiliency building project will avoid much of the initial survey costs as proof of concept will be done and administrators will only need to identify existing storage practices and relevant documents to be protected. Direct implementation costs will change depending on the cost of culturally appropriate storage containers, rewards package for each location and an appropriate pay scale for the administrator.
Time line
The pilot project will take 1 academic year.
Initial research and creation of metrics to define suitable pilot participants for data generation will take 1 semester.
Training of the Librarian and Headmen will be concurrent, as will the purchase/donation and shipping of appropriate storage containers, relevant rewards and other items.
The pilot intervention will start in the second semester with a month of targeted community outreach and education by the Librarian/Headmen. When 200 households have been identified according to the metrics created in the first semester, the intervention itself will start with distribution of storage devices, identification of specific documents, scanning and so forth. Much of this work will be done by the participants themselves over the next several weeks, but the Librarian/Headmen will also spend that time explaining the process, helping identify documents, scanning and conducting similar tasks. This stage, because it is relatively labor-intensive, will take 2 months, including a final 2 week effort to get lagging participants to finish their document identification and storage efforts.
The endline study will only take 4 weeks because the participants will already have been identified and the Librarian/Headmen will have been collecting relevant participation data during the intervention itself.
Preparing the report, reviewing it at the university level, and subsequently at the project's founders' level will take another 4 weeks.
After 1 academic year, the pilot project will have identified strengths and weaknesses of the document identification and storage plan. Based on this information, the project will be modified and proposals given to large scale funding and implementation organizations such as the World Bank, the Red Cross, FEMA and the UN.
At this point, the project could expand indefinitely as organizations and participants start to take advantage of this effective, low-cost resiliency building opportunity.
Related proposals
Early Warning Systems and Flood Disaster Management using Mobile Crowdsourcing https://climatecolab.org/contests/2017/A2R-Anticipating-Climate-Hazards/c/proposal/1333769
Boat Tank [Multipurpose Disaster Response/Rescue Tool]https://climatecolab.org/contests/2017/A2R-Anticipating-Climate-Hazards/c/proposal/1333813
Building sustainable structures while promoting capacity buildinghttps://climatecolab.org/contests/2017/A2R-Anticipating-Climate-Hazards/c/proposal/1333804
Cassava-nol for Clean cooking https://climatecolab.org/contests/2017/A2R-Anticipating-Climate-Hazards/c/proposal/1333804
Incentivized disaster preparedness & gamification https://climatecolab.org/contests/2017/A2R-Anticipating-Climate-Hazards/c/proposal/1333802
solutions for adaptation to precipitation patterns changes(droughts/floods) https://climatecolab.org/contests/2017/A2R-Anticipating-Climate-Hazards/c/proposal/1333793
Transforming minds with a defined vision of response to climate change
References
Hoffman, Sharona. "Preparing for Disaster: Protecting the Most Vulnerable in Emergencies." U.C. Davis Law Review 42.5 (2009): 1491-1548.
www.fema.gov/news-release/2015/11/18/keep-your-important-documents-safe-disaster
Adams, Lavonne M., and Sharon B. Canclini. "Disaster Readiness: A Community - University Partnership." Online Journal Of Issues In Nursing 13.3 (2008): 2. Academic Search Alumni Edition. Web. 7 Feb. 2017
Kelman, Ilan. "Background Note: Disaster Mitigation is Cost Effective." World Development Report 2014, CICERO, Norway
Kinni, Theodore. "Conquering Complexity With Simple Rules: A Stanford professor offers a better way to make decisions." Stanford Graduate School of Business, April 14, 2015.
Lichterman, Joshua D. "A 'Community as Resource' Strategy for Disaster Response." Public Health Reports, Focus on Healthy Communities, Volume 115, May/June 2000.
Paton, Douglas & McClure, John. "Preparing for Disaster: Building Household and Community Capacity," p. 47. Charles C. Thomas, 2013.
"Ready for Natural Disasters? Not So Much." State of the Planet, Earth Institute. February 9, 2016.
www.fema.gov/news-release/2009/06/02/grab-and-go-packing-emergency-preparedness-kit-easy-and-essential
Victoria, Lorna P. "Community Based Approaches to Disaster Mitigation." Center for Disaster Preparedness, Regional Workshop on Best Practices in Disaster Mitigation. http://unpan1.un.org/intradoc/groups/public/documents/APCITY/UNPAN009661.pdf
Ramli, S.N.; Ahmad, R.; Abdollah, M.F.; Dutkiewicz, E. "A biometric-based security for data authentication in Wireless Body Area Network (WBAN)." Advanced Communication Technology, 2013 15th International Conference. 27-30 January 2013.
http://www.morpho.com/en/biometrics
http://forums.immigration.com/threads/birth-certificate-not-available.300887
"Part 1- Cyclone Nargis a Year Later: Understanding the Impact on Muslims in the Irrawaddy Delta." Asian Philanthropy Forum, May 9, 2009
Horrigan, John B. "Libraries 2016." Pew Research Center, Internet, Science and Tech. September 9, 2016
www.fema.gov/news-release/2015/11/18/keep-your-important-documents-safe-disaster
www.ready.gov/kids/make-a-plan
Nagar, Adam L. "Family Reunification— Concepts and Challenges." Clinical Pedriatric Emergency Medecine, Volume 10, Issue 3, Pages 195–207. September, 2009
Forbes, Eben I. "On the Frontier of Urbanization: Informal Settlements in Yangon, Myanmar." Independent Journal of Burmese Scholarship. November, 24, 2016
http://www.peakbagger.com/peak.aspx?pid=22009
Kieper, Margie. "Katrina's Surge- Part 5." Weather Underground.https://www.wunderground.com/education/Katrinas_surge_part05.asp
http://www.census.gov/quickfacts/table/PST045215/22087
http://www.stbernardforward.org/quality-life/st-bernard-parish-international-gateway-america
http://www.give2asia.org/disaster-preparedness-and-resilience-myanmar-1
http://www.ifrc.org/en/news-and-media/news-stories/asia-pacific/myanmar/myanmar-cyclone-nargis-2008-facts-and-figures
5
Supports
Support proposal
Proposal summary
Document Identification and Protection in Anticipating and Absorbing Flood Risks
Team proposal: Only members listed on the proposal's Contributors tab will be able to edit this proposal. Members can request to join the proposal team on the Contributors tab. The proposal owner can open this proposal for anyone to edit using the Admin tab.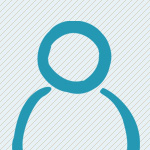 By: 
Craig Kelley
Contest:
Anticipating Climate Hazards 2017
How can vulnerable communities best prepare for climate-related hazards, and what new tools can be used to incentivize early action?