Pitch
Empowering the rural women by linking climate information to livelihood strategies through Information Communication Technologies
Description
Summary
The proposed research seeks to establish the different ways in which rural women in Kitui County use climate information to enhance their livelihood strategies. Although the role of Information Communication Technologies (ICTs) in improving human life in Kenya is acknowledged widely, the focus of much of ICT-related developments has been on human experiences in disease, communication, mobility. Less obvious is how such technological interventions may be used to address seemingly abstract yet grave concerns like climate change and its impact on the quality of human life. Our study, therefore, shall investigate the different situations where ICTs may be deployed in relaying clearly packaged and relevant climate information that can help rural farmers to make relevant and timely decisions to prepare for climate hazard. We shall also evaluate the effectiveness of ICT mediated approaches in communicating localized climate information to rural communities in Kitui County, and how all these influence their utilization of livelihood assets to ensure sustainable livelihoods. The study has three main research questions stated in the proposal, and adopts a mixed methods approach to data collection and analysis, guided by the Sustainable Livelihoods Framework (SLF). Specific methods to be used are: household survey (400 households) using the Kenya National Bureau of Statistics (KNBS) sampling framework, key informant interviews, focused group discussions and desk review, all of which relate in a complementary manner. We shall merge theoretical and applied research outcomes so as to narrow the gap between the theory and practice of ICTs usage, while linking it to climate information and enhanced rural livelihood strategies. Findings of this research shall be captured in social-scientific terms, and shall contribute to knowledge by helping researchers and policy makers to determine climate information needs of rural ASAL communities and knowledge on innovations related to ICTs.
What actions do you propose?
Our proposed study shall be cross-sectional in timescale and we shall employ a concurrent mixed method approach whereby a triangulation strategy will be utilized, and it is a type of design in which different but complementary quantitative and qualitative data will be collected, analyzed and integrated on the same topic around the same time as supported by Creswell and Plano Clark, (2011).
This mixed method design will evaluate the effectiveness of ICT mediated approaches in communicating localized climate information and how all these will influence utilization of livelihood assets as a strategy of ensuring sustainable livelihoods. Specifically, a household survey (400 households) will be carried out by means of a semi structured questionnaire and face-to-face interviews to test the hypotheses derived from the conceptual framework, where the main hypothesis predicts that ICT-based climate information will positively influence the livelihood strategies for rural communities in Kitui County. Concurrent with this data collection, focus group discussions (FGDs) and key informant interviews (KIIs) will explore the same phenomena from key participants to test the various theories in providing in-depth information.
The study adopts the stratified sampling technique based on five agro-ecological zones (AEZ) whereby households will be randomly selected from wards that fall within these AEZs.
Potential Beneficiaries and the Expected Impacts
(i) Academics in the areas of ICT and the Climate Change area; these will have new knowledge to build up on the existing archive, while showing the ways in which mobile telephony may be deployed to answer the prevailing question of low food productivity in the rural areas
(ii) Agricultural Extension Officers, Staff at the Meteorological Department of Kenya, all of who will benefit by seeing the different opportunities for partnerships and shared information; and,
(iii) ICT service providers like Safaricom and Airtel, both of who will have another accolade to their name that they can use for advertisement and community service.
(iv) Rural communities, especially the marginalized like women, by being shown new ways of using their phones guided by a business model that can give them extra and regular income. The rural population will also gain more details on climate information that they can use in their activities and food security, in general. Activities like agricultural activities and other forms of rural based farming can benefit from the same projects that have a negative impact on domestic and professional challenges.
Who will take these actions?
The key actor will be the researcher carrying out the study on the ground working in collaboration with Kitui County metrological department and the relevant ministries in the County as well as the following actors below.
Local administrators (Chiefs and their Assistants) for logistical and operations purposes
Technical personnel in the meteorological departments, technical crew in telephone service provision (acting as key informants)
Selected women and other household heads across different agro-ecological zones.
Research assistants locally recruited for the household survey in data collection, key informant interviews and focused group discussions. The research assistants may also support the researcher (whose proficiency in Kikamba is below standards) when it comes to interviewing key individuals who are unable to speak Kiswahili and English
Translators to assist the researcher in interpreting climate information that is rendered in Kikamba
Where will these actions be taken?
Kitui is one of 47 devolved counties in Kenya, composed of eight sub-counties with 40 wards. It is located in Eastern Kenya and is the sixth largest in terms of size and covers an area of 30,496.5 Km2 and the eleventh most populous with 1,000,012 million people, representing 2.6% of the total population and an annual growth of 2.2% and 205,491 households according to the 2009 population consensus with 63.5% living below the poverty line. Kitui is mainly inhabited by the Kamba people (KNBS, 2010; CGoK, 2014).
Over 85% of the County's population live in rural areas and reside in semi-arid conditions highly susceptible to drought, due to reliance on rain-fed agriculture and settled pastorals. Such events place pressure on food security and water supplies (Behnke and Muthami, 2011; PDNA, 2012; Oremo, 2013; CGoK, 2014), often inducing circulatory migration, poor health outcomes and compounded poverty (Karanja and Kabulo-Mariara, 2007; Ngigi, 2009; Mutimba et al., 2010). The main economic activity is subsistence farming of crops such as maize, beans, pigeon peas, sorghum, millet, and cassava and livestock keeping especially goats and cattle. This economic activities, therefore plays a key role in poverty reduction, food security, and the creation of employment opportunities in the County (Kitui County CIDP 2013-2017).
The climatic condition of Kitui County is classified as arid and semi-arid The rainfall patterns is bi-modal and ranges from 500mm to 1050mm per annum in different parts of the county with long rains falling between March and May and are usually very erratic and unreliable, while the short rains that fall between October and December are more reliable, resulting in two growing seasons. The county experiences high temperatures throughout the year, which ranges from 140 C to 340. The hot months are between mid-July and September and January and February and droughts are common (Kitui County CIDP 2013-2017).
What are other key benefits?
Therefore, we anticipate that the findings of the proposed research shall be useful to the government agencies that deal with agricultural enhancement, poverty eradication and meteorological services because all will have a better understanding of how and when to relay relevant information to reduce people's vulnerability to weather extremes. Other players like NGOs that operate in the county and other ASAL areas in the domains of food security and communication will also benefit from the outcome of the proposed research, because we believe that the findings of the research and the attendant recommendations may be replicable to the entire country. The findings may also benefit policy makers in the various agencies, especially in the agricultural and meteorological departments in terms of how best to package and disseminate valuable information for the benefit of rural and low income populations in the country.
What are the proposal's costs?
All the expenses below is based on 30 days
Local Travel costs ( Field Trip, Accommodation, Hire of Vehicle, Hire of venue for FGDs) = Kshs 1,050,000
Workshop expenses for Focus Group Discussions capacity training and research assistant's training costs = Kshs 100,000
Expendable supplies = Kshs 275,000
Local conference expenses to share findings and Purchase of books and journals = Kshs 250, 000
Total costs = Kshs 1,675,000
15 % University Administration costs = Kshs 251,250
Total Grant Cost = Kshs 1,926,250
Time line
The proposed actions will be short term for the next three years.
Broken down as follows:
Research Design:Develop and pilot interview and survey questionnaires,Schedule interviews,Gather survey participant details
Field Work- Conduct FGD and KII Interviews, Capture data, conduct face-to-face household survey interviews
Analyze Data and Interpretation of Results
Prepare and Present findings, in conferences and publications
Related proposals
A technology that converts waste smartphones into intelligent machines to collect, analayse and predict climate hazards and rapid response by Saadithya , is closely related to what I am doing where the ICT tools that will be used on the ground are the mobile phones, and the rural community radio.
References
Aker, J. C. and Mbiti, I. M. 2010.Mobile Phones and Economic Development in Africa: CGD Working Paper 211. Washington, D.C.: Center for Global Development. Available at: <http://www.cgdev.org/content/publications/detail/1424175> [Accessed 18 March 2016]
Chapman, R., Slaymaker, T. and Young, J. (2004) Livelihoods Approaches to Information and Communication in Support of Rural Poverty Elimination and Food Security: A literature update. Research Report. London: Overseas Development Institute.
Chapman, R., Blench, R., Kranjac-Berisavljevic, G. and Zakariah, A.B.T., 2003. Rural radio in agricultural extension: the example of vernacular radio programmes on soil and water conservation in N. Ghana. AgREN Network Paper 12
Cherotich, V.K., Saidu, O. and Bebe, B.O., 2012. Access to Climate Change Information and Support Services by the Vulnerable Groups in Semi-Arid Kenya for Adaptive Capacity Development. African Crop Science Journal, 20, pp.169- 180.
County Government of Kitui (CGoK), 2014. County Integrated Development 2013–2017. Government. Publication, pp. 1–612.
Creswell, J. W., and Plano Clark, V., 2011. Designing and conducting mixed methods research (2nd ed.). London: SAGE Publication
Curtain, R., 2003. Information and Communications Technologies and Development: Help or Hindrance? Curtain Consulting/ the Australian Agency for International Development: Melbourne, Australia.
Duncombe, R., 2012. Understanding Mobile phone impact on livelihoods in developing countries: New Research Framework. Centre for Development Informatics, University of Manchester, UK.
McNamara, K., 2003. Information and Communication Technologies, Poverty and Development: Learning from Experience, Framework for Thinking about ICTs, Poverty, and Development. Washington, DC: Information for Development Program (InfoDev), World Bank.
McOmber, C., Panikowski, A., McKune, S., Bertels, W. and Russo, S., 2013. Investigating Climate Information Services Through a Gendered Lens. CCAFS Working Paper No. Available at: < www.ccafs.cgiar.org >
Ospina, V. A. and Heeks, R., 2012. "ICT-Enabled Responses to Climate Change in Rural Agricultural Communities." Strategy Brief 2, pp. 1 – 15.
World Bank. 2011. ICT in agriculture: Connecting Smallholders to Knowledge, Networks, and Institutions. (e - Sourcebook). Report Number 64605. The World Bank, Washington, DC
Waema, T. M. and Okinda, O., 2011. Access to and Use of ICT and its Contribution to Poverty Reduction in Kenya. In E., O. Adera et al (eds.) ICT Pathways to Poverty Reduction: Empirical evidence from East and Southern Africa. Ottawa: Practical Action Publishing. pp. 101-131.
Yohannis, M., A., Waema, T., W. and Wausi, A., 2014. Provisional findings linking climate information to livelihood strategies through ICTs among rural women in Kitui County
3
Supports
Support proposal

Subscribe
Proposal summary
Linking Climate Information to Livelihood Strategies through ICTs
Public proposal: Anyone will be able to edit this proposal. The proposal owner can limit editing to team member using the proposal's Admin tab.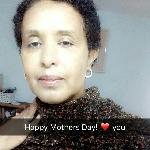 By: 
Almaz Yohannis
Contest:
Anticipating Climate Hazards 2017
How can vulnerable communities best prepare for climate-related hazards, and what new tools can be used to incentivize early action?