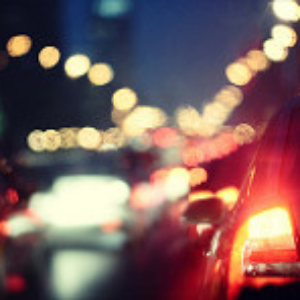 Transportation 2016
What initiatives, policies and technologies can significantly reduce greenhouse gas emissions from the transportation sector?
Transportation contributes about 5% to gross domestic product and is an enabler of the global, connected economy. However, the increase in activity has caused energy demand to rise, and due to this sector's oil dependence, greenhouse gas (GHG) emissions to increase. Transportation sector GHG emissions are growing at the highest rate among those from all end-use sectors. Globally, transportation currently accounts for about 25% of energy use related CO2 emissions and around 60% of those emissions are coming from road transport.
This contest seeks proposals that offer innovative ideas, or build upon existing ones, to significantly reduce GHG emissions in transportation around the world.
Read more ...
Proposal name /  Author(s)
Modified
Contributors

36

15

7/24/17
Team only
A comprehensive solution to mass transit Elevated mini trains: seating room only - minimal height width and length

11

16

6/15/16
Team only
Cars, trucks, busses could reduce total combustion by 90%

24

6/15/16
Team only
Roller-coasters (Rampways): The optimal transport system. Roll down-no motors; roll up-no brakes & energy captured. The Hyperloop is toast!
6/15/16
Team only
A refreshing new way to reactivate an old technology while enabling CO2 capture within cars.
6/9/16
Team only
A carbon-free mass transit system that is 2 to 10 times faster than buses, trains, and cars. Convenient, dependable, affordable, and green.
5/24/16
Team only
Jatropha plant a renewable energy in the form of biodiesel for transportation.
5/24/16
Team only
By producing hydrogen via algae growth and recycling platinum from catalytic converters, fuel cells can sustainably charge electric vehicles
5/23/16
Team only
Solar energy could be used for transportation by using solar powered batteries to be used in vehicles as a clean alternative.
5/23/16
Team only
A car that can detect a taffic signal and turn engine on/off at a junction to save gas and reduce GHG emissions.
5/23/16
Team only
Fast, flexible, safe & congestion-free. Zero-emissions. A vast platform for renewable energy and green, re-humanised cityscapes.
5/20/16
Team only
Hyperloops for Humanity, the Environment, and Profits: A Mediterranean Marine Hyperloop/Refugee/Environmental Collaborative Proposal

9

5/19/16
Team only
Reducing non-exhaust pollution from transportation is another step in vehicles sustainability.
5/19/16
Team only
Cities cater to cars, not people. New fuels, motors, and modes of transport all pale beside fewer, shorter trips, due to in-filling cities.
5/16/16
Team only
Electric hybrid vehicles of all sizes with a fast 5 minute charging graphene electrical energy storage device & LENR powered vehicles.
5/16/16
Team only
Traffic creates waves in the air. Traffic lights and traffic signs creates waves of traffic. The waves in the air from traffic will push CO2
5/13/16
Team only
There is no general method to compare transportation efficiency. This contest entry propose using mpg multiplied by speed as definition.
5/9/16
Team only
Electric Cars use the energy stored in a battery for vehicle propulsion.
5/5/16
Team only
A electrical hoverbike as a new means of transportation.

13

4/13/16
Team only
High-speed podcars are completely powered by renewable energy. They replace a large percentage of flights as well as vehicular traffic.
4/13/16
Team only
Talented, creative, qualified employees live everywhere. Financial incentives motivate institutions to hire local workers over commuters.
4/13/16
Team only
Overhead JPods rails provide on-demand mobility for people/cargo, combining railroads efficiency with the on-demand service of the Internet.
2/29/16
Team only
Reduce climate change by changing the way we think of transportation
2/29/16
Team only
Following is a concept of urban vehicle presented through two proposals which seek to re-evolve the design of private vehicle for effeciency
2/29/16
Team only
Harnessing wasted, unused, overlooked & undiscovered mechanical energy that all vehicles make when they move to clean electricity
2/23/16
Team only
Combining the flexibility of the car with the efficiency of the train makes it possible to increase mobility and 100% powered by renewables
2/22/16
Team only
Unlimited range self charging electric pneumatic automotive system IP. intellectual property " released" open source.. Globally.
2/22/16
Team only
Building exclusive solar credit usage powerlines for all public transportation systems and distribution systems
2/22/16
Team only
Using battery storage companies can coordinate the collection of energy with pressurized water systems and high voltage drained power.