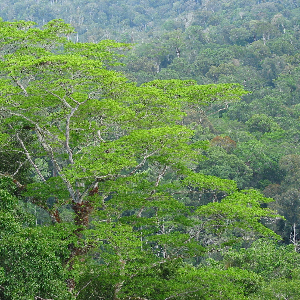 Land Use: Agriculture, Forestry, Livestock 2016
Proposal revisions
Semi-finalists can improve their proposals



Jun 7, 2016 EDT

-

Jun 15, 2016 EDT
Voting Period
Public Voting Period



Jul 5, 2016 EDT

-

Jul 31, 2016 EDT
Completed
Winners are awarded



Aug 1, 2016 EDT

Subscribe
How can we scale-up sustainable landscape management to significantly reduce GHG emissions while ensuring food, water, and energy security?
At present, agriculture, livestock and deforestation are responsible for 20-30% of net anthropogenic greenhouse gas (GHG) emissions. Opportunities exist, however, for improved land use to reduce and/or sequester significant amounts of GHGs from the atmosphere while creating more resilient landscapes that increase food security, water availability, energy supply, and human well-being. This contest seeks proposals for sustainable land management that can be rapidly implemented and brought to scale. Proposals that explicitly address national (e.g. Intended Nationally Determined Contributions or National Adaptation Plans) and/or sub-national (e.g. Rio Branco Declaration) strategies to address the challenges of climate change, and that are aimed at helping countries, states, and communities implement those strategies are encouraged.
Read more ...
Proposal name /  Author(s)

812

75

Reducing Methane Emission While Enhancing Rice Farmers' Resilience to Climate Change

1500

78

12

VMG is a CSA approach that uses the Vertical farming technology to convert 9 square feet into 36 square feet of farming space.

Blue carbon ecosystems are complex, requiring a complex and sustainable restoration strategy, undertaken at the landscape level.

Pilot study on the effectiveness of biochar based soil in improving the lifespan and health of urban trees and their carbon sequestration.

14

More bees increases pollination, increases crop yields, safeguard's 35% of the World's foods plus increses absorbtion of C02.

133

Linking smallholder economic development and climate change mitigation by providing funding and training for native tree seedling nurseries

31

27

Collect fruit seeds with students help, grow fruit trees everywhere, distribute fruits free, request to save seeds & use next year

1121

55

Growing forests is the most effective nature based carbon capture and storage solution available and mitigate land use emissions.

272

263

Agroforestry systems: an alternative to degraded areas recovery, promoting biodiversity conservation in natural protected areas buffer zone

108

Fish farming of native species, an environmentally sustainable activity as a source of food for the Siekopai in the Ecuadorean Amazon region

25

Combining eco-farming methods with ancient varieties, farmers can reduce CH4 emissions & water use, improve yields & preserve biodiversity.

Concerted efforts are necessary to sustain mangrove ecosystem functions and benefits to climate change impacts (sea level rise).

Empowering forest owners in Natural Resource Management (NRM) and forest conservation to avoid unsustainable land use and deforestation.

Farmer+ empowers farmers and consumers to reverse climate change by providing access to more sustainable practices of farming and consuming

93

11

Promoting community-led multi-functional tree nurseries to support agroforestry, land restoration and forest conservation in rural Africa.

275

55

Global biodiversity includes nutritionally important wild edible plants. There is an urgent need to explore nutritionally rich edible wilds.

Transforming barren lands through agro-forestry for sequestring carbon; food security to small tribal farmers & raw materials to industries

29

To reduce forest degradation and wildlife loss, we identify ecologically optimal forest remnant networks, prior to planned deforestation.

Fostering community development, access to modern energy services and forest conservation for carbon sequestration in India

A system of land use in which harvestable trees or shrubs are grown among or around crops or on pastureland.

23

By optimization through monitored agriculture we can raise yield, reduce pollution & GHGs, boost savings and conserve energy & labour.

Plant-based diets can stop climate chaos! Even if the world went fossil free, increasing animal consumption will continue global warming.

Action plan preparation for conserving land degradation, management of water resources and improving agriculture productivity using GIS
During the marriage ceremony in India a lot of food is wasted. This food can be used to supply energy for the locality.
Natural herbicides, climate eco-labeling, urban gardening initiatives, education programs, and CAFO restrictions can combat climate change.
Every piece of land is in use either converted from forest into multi-uses.Boundaries tree corridor can raise farm forest vs climate change
Disentangling the emission myth in Developing Countries: Rural communities and Open Source Ecosystems for GHG Emission Reduction
Ecological / Economic KEYS to GHG balance, quick scale productivity, resilience, food security, water availability, energy supply and income
Urgent need to save our environment by reducing harmful pests with no pesticides but just biologically and physically by diodes.
How can we use human centered design thinking to create energy security and bridge community between Rwandan farmers?
Social ecological systems approach to landscape planning: identify eco-services, action to enhance their functionality and meet the SDGs.
NTFPs may provide bases to adapt climate change in midhills of Nepal.
Project aims to rehabilitate ecological infrastructure of the Baynespruit stream to improve water quality,agricultural lands,food security
its all about the data: GPS the logging, Satellite imagery of forests, Government reports of the actors, and math to put it all together.
Sustainable Solutions to improving access to clean energy, safe drinking water & adequate food while reducing GHG emissions in communities
Increase the number of years of harvest in a slash and burned parcel by promoting rotation and native trees planting as fallow's enrichment
By converting to agroforestry, farmers could reap major economic, social and environmental benefits.

10

Private Investors Can Contribute to GHG Emission Reduction through Rehabilitating Degraded lands While Making Profit.
Climate Change Impacts on Natural Springs, Livelihoods and Adaptation Options
Climate Change Impacts on Natural Springs, Livelihoods and Adaptation Options
Creating policy to incentivize alternatives in agriculutre industry, specifically, vertical farming.
Maintaining healthy ecosystems is a crucial step for sustainable development, mitigation and adaptation to global climate change.
Plants have their lifecycle. They influence weather on the planet. Create software which tells farmers what action to perform at their field
My idea joins social equality, GHG reduction, energy, water and food security and reduced deforestation.
My idea joins social equality, GHG reduction, energy, water and food security and reduced deforestation.
Reduce deforestation and land degradation and improving food security and rural livelihoods through community based projects for the long term to mitigate climate change.
CSA a way to achieve short-and-long-term agricultural development priorities in the face of climate change.
The NEMA, 2012 report revealed that at with a rate of deforestation at 13%, Uganda will not be having trees by 2050 if no intervention.
Sandy Deserts treated with Liquid NanoClay (LNC), retains water and fertilizer, resulting in the same yield as in good USA farm soil.
Integrated Watershed Management to be implemented at local level is the best option for climate smart catchment management
Convert the Methane From Farm Waste To Electricity via 100% Emission Free, Bloom Energy Fuel Cells
Vetiver sequesters high quanities of CO2 and the same time provides economic returns to farmers; advantage for environment and livelihoods.
Levels of carbon CO2 & Cxyz in air drive climate change/heating/chaos & need 100% Renewable Energy+AbsorptiveWatersheds/Tools lower C levels
Bamboo grows well on slopes, degraded areas, reclaimed lands, riversides and other marginal lands that cannot otherwise be used for farming.

8

Landscape harvesting of water is the solution for water shortage in Kenya and Horn of Africa.
Shallow flooding and optimal N applications could lead to 34.3% reduction of GHG emissions (CH4, N2O, and CO2) on a national scale.
If all nations printed extra money for the World Bank to address climate change, it could create investment opportunity for our environment.