Pitch
Every year more than 30 billions tons of CO2 are emitted for Climate Change and Poverty. Create a coin for planting trees and change climate
Description
Summary
Under the idea that WHO DECONTAMINATES DESERVES TO EARN.
Companies which emit CO2 to atmosphere will have to buy a Treecoin at 0.5 US$ by each ton of CO2 emitted. With this funds will be planted billions of trees each year and will be created the Worldwide Network of Sustainable Forests Cooperatives tackling Climate Change, Poverty and Emigration at the same time.
The Companies that bought Treecoins did not lose any money because the Treecoin is at the same time a new coin for selling and buying products and services among companies with the same value of 0.5 US$.
And even more, as the Treecoins will be produced only during 20 years that it is the necessary time for active forests, the Treecoin can see increased its value as a limited good on Earth.
The goal is to sell 15 billions of Treecoins each year during 20 years.
So each year can be planted 3 billions of trees and after 20 years will have been planted 60 billions of trees.
It can be possible after a campaign supporting the Declaration against Climate Change and Poverty with 3 millions of signs. The support of the Collaboration Agreements for Reforest the Earth with representants of 50 countries and having presented Treecoin in international Chanbers of Commerce, European Union and United Nations
What are the key outcomes and impact of your solution?
In Nature it is impossible to find the straight line. Trees and forests are part of Nature and they start from seeds and are growing forever because it is easy to know how many seeds are in an apple, but it is impossible to know how many apples are in a seed.
I love trees. They are terrific and great and they love us.
with the Treecoins can be planted 3 billions of trees each year. They will go changing and growing and growing. All measure is imagination.
it is easy to find a lot of tables explaining how many tons of CO2 can absorb a forests but the result changes a lot from one place to other and are different proportions. But it is simple to understand that Climate Change is the result of CO2 liberation and that trees only can grow if they kidnap CO2 molecules.
Climate Change collaborates with Poverty, Emigration and Wars.
What actions do you propose to realize your stated goals?
1- Support of 3 millions people at least to the Declaration against Climate Change and Poverty.
2- Support of representant of at least 50 countries to the Collaboration Agreement REFOREST THE EARTH.
3- Presentation of Treecoins in international Chambers of Commerce, European Union and United Nations.
4-Agreement with the financial institution that will be the permanent depositary of Treecoins, because Treecoins can change of owner by sales among companies, but always will be deposit in the same financial institution for a better control and transparency.
5- creation of the Worldwide Network of Sutainable Forests Cooperatives to coordinate all actions in market for the best of its members.
Who will take these actions?
Everything will be coordinated from Forests for Life, a charity company placed in UK.
Leonor J. Merchan, President
Mario Robles del Moral, Coordinator
Both of them are working in environmental issues from 1992, when they founded the Ecological Research Institute and having planted thousand of trees and having received the Environment Rolex Award (1996), the Henry Ford Nature Award (1999), US Arbor Day Award (2000) and the DSM Centenary Award (2002).
The team is completed with experts in each field, accounts, marketing, forests, communications, markets, etc.
Target geography
Against Climate Change and Poverty the forests can work from everywhere around the world and specially from Central and South America, all Africa, Asia and Oceania, and a relevant part in Europe
What do you expect are the costs associated with piloting and implementing the solution, and what is your business model?
Treecoins will be sold at 0.5 US$ at all companies to compensate each ton of CO2 that they emit to atmosphere.
The Treecoins will be deposit in a financial institution and the owner companies of Treecoins will buy products and services to other companies because the Treecoin will be accepted as a coin with the same value of starting (0.5 US$) and so companies have helped against Climate Change and Poverty but they have not lost any money because Treecoin is a new good.
and even more the value of Treecoin can be increased after a time in market.
Every year during 20 year will be sold Treecoins by 15 millions of US$
and with this funds will be planted 3 billions of trees.
The Forests for Life as an organization will get the donations of sponsors and contributors for continuing with the coordination of all program and the Worldwide Network of Sustainable Forests Cooperatives
Timeline
A year will be necessary for developing the basement.
The first year will be dedicated to achieve :
1- Support for Declaration against Climate Change and Poverty
2- Sign of Collaboration Agreements REFOREST THE EARTH
3- Recognition of Treecoins in European Union and United Nations
During the second year Treecoins will start to be sold to Earth Friendly Companies (it will be the official recognition to all of them to be known by consumers) achieving a billion of Treecoins sold.
During the third year will be reached the target to sell the 15 billions of Treecoins.
During the fourth year the firsts forests will begin to be planted.
Related solutions
References
From almost a century can be found documents supporting the knowledge about Climate Change, but it is very easy to understand. If a man is into his car in a closed garage with his engine working, he will die for gas intoxication. We live in a big but limited garage and our ceiling is 10 miles over our heads where the Troposphere ends. We are burning fossil fuels from a long time ago and this material does not disappear in the Universe, contrary it is kept in our planet-garage. The Poles and ices are melting as never before and it is very well known all consequences after Climate Change affecting completely everything.
The forests are one of the most relevant solutions.
in other hand is well known that Bitcoin is a general success and so Treecoin being a new coin with more good effects can be accepted by our societies and market world
0
Supports
Support solution

Subscribe
Solution summary
Treecoins against Climate Change and Poverty
Team solution: Only members listed on the solution's Contributors tab will be able to edit this solution. Members can request to join the solution team on the Contributors tab. The solution owner can open this solution for anyone to edit using the Admin tab.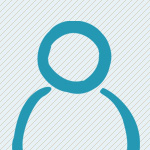 By: 
Mario Robles Del Moral