Pitch
Global change through emergence - connecting and upscaling citizen and community-led climate action
Description
Summary
Nobody likes to feel helpless, particularly in the face of a huge global threat like climate change. We'd like to work to eradicate powerlessness at a community level, right across the world. Our proposal is about global change through Emergence. The Emergence Project will connect tens of thousands of local, community-led initiatives worldwide that are already engaged in activities to combat climate change and sustainability. The goal is to activate, upscale and connect one million communities by 2023, creating a powerful dynamic for change, which starts local but extends and connects upwards and outwards to create a force for positive global change, leveraging the political consensus that now exists.The project will combine communication and support elements. A 'hearts and minds' campaign will spread awareness of the project and its one million target. The call to action will target change agents in communities across the globe, inspiring and encouraging them to 'Ask for Help' in initiating local, community-led responses.
What are the key outcomes and impact of your solution?
Having worked in a dynamic and continuously evolving context for some years now, the project team is acutely aware of the need for a flexible approach and for continuous monitoring, learning and evaluation (MLE).

To this end, we will establish a comprehensive MLE framework, co-designed with external partners. This will help to establish a culture of learning and self-reflection within the project team, and ensure the project remains focused on achieving global impacts.

The most immediate result of our actions will be the activation of new community-led initiatives: community groups (formal or informal) engaged in action to address climate change and promote sustainability. We will encourage these initiatives to complete an online registration process, giving them access to the project's support offer and other resources. We will also request that each initiative completes short online questionnaires as it progresses through various milestones in its development. This will facilitate logging and mapping of initiatives and ongoing monitoring of their progress, including in relation to emissions reductions

In addition to the monitoring of results, internal and external evaluation will also help us to review performance across the entire project: the continued relevance of project goals and objectives, the effectiveness or otherwise of the project actions, and progress towards achieving targets and project impacts.

We will also report on the performance of the global 'Hearts and Minds' campaign, tracking audience reach, warmth, conversion and more conventional measures such as campaign recall, user sessions and global estimated advertising equivalent.
What actions do you propose to realize your stated goals?
Our solution is to build a support platform connecting three existing global networks that, in our judgment, have demonstrated unique potential as transformative change agents in their own right:
Twelve hundred Transition initiatives in 48 countries (supported by national Transition Hubs in 30 countries);

Fifteen thousand ecovillage communities, on six continents;

Three million permaculture practitioners in 140 countries.
Through this support platform we will launch a communications campaign to build global awareness of our activities and our goal of transformative change. The campaign will specifically target change agents in communities worldwide, inviting them to connect with and benefit from the support platform.
Within the framework of this support platform we will build communities of practice to promote wide sharing of knowledge and experience and continued co-creation of innovative solutions. We will embark on a worldwide train-the-trainer program to disseminate toolkits, technologies and knowledge. We will also provide seed funding to test and disseminate the most promising solutions.
Working in close partnership with regional hubs, a key delivery element of the support platform, we will also provide evidence to policy makers at all levels of the contribution of community-led initiatives, and identify areas where further support is needed.
Who will take these actions?
ECOLISE is the European Network for Community-led Initiatives on Climate Change and Sustainability. We are a coalition of organizations engaged in supporting local communities in building a sustainable future in response to climate change and other pressing current challenges. We are a network of networks, primarily built around three key global movements - Permaculture, Ecovillages and Transition.

Climate change is a global problem that urgently requires both top-down and bottom-up responses. Our focus is on the latter. Local, grassroots solutions are under-resourced compared to top-down approaches funded by governments. Our purpose is to complement top-down climate change action worldwide in the shortest time possible.

The members of ECOLISE include international, national and regional networks of community-based initiatives, along with other organizations engaged in research, training, communications or other activities to support community-based action on climate change and sustainability.

ECOLISE is registered in Belgium since 2014 as an international non-profit association.
To oversee the Emergence project, we have self-organized, swiftly, into a skilled and effective virtual team representing three dynamic global movements; Permaculture, Ecovillage and Transition.
These globally renowned movements are working together, through ECOLISE, to achieve our proposed activation of a million communities, worldwide, tackling climate change.

Building on previous international collaborations involving our respective organizations through ECOLISE, our virtual team has been facilitated on a daily basis by two team co-guardians: ECOLISE Executive Director Eamon O'Hara and team convener and facilitator Nenad Maljkovic.

In delivering The Emergence Project we will continue collaborating as a distributed virtual team with the support of staff in our offices and/or hubs on different continents and regions worldwide.

The ECOLISE Council will have the central role as governing body, and ECOLISE Working Groups and Secretariat (managed by the Executive Director) will have a central coordinating role. ECOLISE Working Groups include representatives of ECOLISE member organizations active in Knowledge and Learning, Resource Mobilization and Outreach, Networking and Communications, and Policy.
To implement our solution we will look for strategic partners that fit our values and ethics in communication, IT development and financial management aspects of our joint work.

To assist with communications aspects, we have identified, and already begun collaborating with, an international network of ethical communications firms. In terms of financial management, ECOLISE's bank, Triodos, has offered to provide a bespoke service to meet all our financial management needs. Triodos is well established in Europe and a pioneers in ethical banking. We may seek more partners in non-banking aspects of our financial management in order to assure multiplying and "return on investment" effect.
Target geography
The Emergence project is a truly global project, which will engage ECOLISE members and partners on all continents.
ECOLISE currently has 36 member organizations, whose combined reach covers the entire globe. We collaborate in an open, lean and agile manner.
Our combined capacities are very high. Most of our collaboration beyond local scale happens in virtual teams - across time, space and organizational boundaries. We react quickly to changing circumstances and involve the best available talent anywhere in the world.
For this proposal, we have addressed gaps in the areas of communications and financial management by involving people or partner organizations whose values and ethics fit closely with our own: Care for People, Care for the Earth, and Fair Shares (living within limits and distributing surplus).
We will recruit further full-time staff using these same criteria. In terms of facilities and equipment, we will use coworking offices in cities and ecovillages and make sure all our teams have the best available internet connection and huddle rooms with equipment for video conferences.
If and when needed, we will supply computers and smartphones for our team members, particularly for our staff from countries where this kind of equipment is not as affordable as in the US, for example.
What do you expect are the costs associated with piloting and implementing the solution, and what is your business model?
The three main areas of this work will be Support (A2 & A3); Communications campaigns (A4); and Investment in sustainable businesses (A5).
$5,000,000 for overall project coordination (A0 & A1), and $5,000,000 for impact monitoring (A6).
$42,000,000 will fund different elements of "Support" – mapping initiatives, a solutions library of elements and processes; support work providing inspiration and tools; and capacity for Hubs and key projects around the world. Part of this support work will help find selected locally-led initiatives, helping lever in funding from other sources, hence multiplying the financial impact of this work.
$28,000,000 will fund communications and a global campaign to engage new communities to get involved.
$20,000,000 will be allocated for investment in sustainable social enterprises and businesses, as a key part of creating a low-carbon, resilient future is to grow strong local economies based on sustainable livelihoods. This will also help lever in matching investments, again multiplying up the impact. We will use the investment returns to help continue to fund the support and campaign work beyond the grant-funding.
Timeline
A0. Project Definition
Start Year 1. (3 months duration)
Adoption of the Project Charter, detailing the project participants and their roles, the management committee, the project deliverables and their timelines, and the project processes and structures.
A1. Project Coordination
Start Year 1. (6 years duration)
Coordination will follow on from Project Definition and will be deemed successful once all project milestones have been delivered.
A2. Publish Solutions Library
Start Year 1. (1 year duration)
Toolkits and knowledge models focusing on CC Mitigation made available through a number of communication media for efficient uptake by our target audience.
A3. Develop and build the Global Support Platform
Start Year 1. (6 years duration)
Mapping and networking of partner organisations; establishment of regional support hubs, and capacity building for all delivery partners.
A4. Launch of communications campaign
Start Year 2. (5 years duration)
Global campaign, tailored by region and an incentive, co-benefits scheme in order to reach our overall goal in 6 years.
A5. Set up a Social Investment Fund
Start Year 3. (2 year duration)
Funding for new, innovative ideas with strong dissemination and replication potential.
A6. Monitoring and evaluation
Start Year 2. (5 years duration)
Monitoring impact will be continuous and two-fold. First to measure progress towards our 1 million active communities target, and secondly to by measure GHG footprints of the target communities before the intervention and then after, to report on the net effect that our project has.
Related solutions
Haven't seen any other solutions that relate directly to this one, although links could be made with many of the solutions proposed.
References
0
Supports
Support solution
Solution summary
Emergence - connecting globally and upscaling community-led climate action
Team solution: Only members listed on the solution's Contributors tab will be able to edit this solution. Members can request to join the solution team on the Contributors tab. The solution owner can open this solution for anyone to edit using the Admin tab.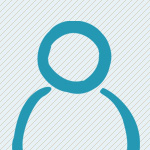 By:  ECOLISE