Pitch
Every single household grows something.
Description
Summary
Every single household, be it a Park avenue address or a slum in India should recycle organics (fruit and vegetable discards) AND grow something, anything consumable. Each family grows, albeit only a small fraction, its own food requirement.
What are the key outcomes and impact of your solution?
This 'job' is preferably assigned to the kids in the family, parents only providing guidance and funds. They will learn value of environment by recycling and also what it takes to grow food that one takes for granted.
From a practical point of view this will reduce, albeit only to a small extent, the burden on the limited arable land. The recycling of the organic will reduce garbage disposal burden to a small extent.
If and when solutions of smart (urban) farming are invented, all households will be ready.
Oh and a family that eats together (what they grow) stays together.
What actions do you propose to realize your stated goals?
Create easy to use/implement kits that can be distributed widely. These would include seeds/medium/composting medium/instructions in local language.
But mostly awareness and spreading the thought. The required tools etc. would be easily available locally.
Who will take these actions?
If the local governing body gets involved in terms of spreading awareness and subsidizing the kits, so much the better. Everyone posts their success story and shares pictures, ideas on 'igrow' (a social media app?). This will help spread awareness.
Target geography
29% of earth :)
What do you expect are the costs associated with piloting and implementing the solution, and what is your business model?
Don't have a business model. Costs are modest at best.
Timeline
Certain school districts with varying demographics can be chosen. A wide variety of seedlings/saplings can be made available depending upon the season. Perennials would be preferred.
Related solutions
haven't explored.
References
NA
1
Supports
Support solution

Subscribe
Solution summary
Food for all
Team solution: Only members listed on the solution's Contributors tab will be able to edit this solution. Members can request to join the solution team on the Contributors tab. The solution owner can open this solution for anyone to edit using the Admin tab.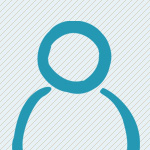 By: 
Sanyog Pendharkar