Pitch
Agrizest increases agricultural productivity, food security and reduces GHG emissions by improving biological system efficiency.
Description
Summary
1.4 billion people worldwide are dependent on small-holder agriculture. Supporting these people to be more productive is one of the quickest ways to lift people out of poverty and sustainably nourish a growing global population. Large scale farmers also have a big impact on poverty and hunger: data from Africa shows a 10% increase in GDP through increased primary production reduces poverty by 7x more than an equivalent increase via other economic sectors.
Agriculture accounts for 14.5% (7.1 giga tonne) of human-induced greenhouse gas (GHG) emissions. Yet, to date, few solid commitments have been made to reducing emissions from this sector, largely due to a perceived lack of economically viable solutions.Many solutions are expensive, reduce productivity or can't be implemented on a large scale–until now.
Agrizest can significantly improve agricultural productivity and reduce environmental liabilities: unleashing the "Second Green Revolution". Agrizest, improves the efficiency of biological systems so resources are converted to food instead of waste and GHG. Contrary to the existing paradigm, we can reduce the environmental impact of farming by increasing productivity and prosperity.
Agrizest is a foliar applied elicitor of the phenylpropanoid pathway and can be applied on all food crops as well as in pastoral farming.
Agrizest treated crops can overcome biotic and abiotic stress resulting in increased yield, quality and returns while removing environmental liabilities.
A great deal of research has been conducted on the effect of phenylpropanoids on ruminant efficiency and GHG production. However, researchers have been unsuccessful in producing sustained effects and without side-effects. We have identified and successfully overcome these constraints.
In pastoral farming Agrizest improves pasture growth, quality and resilience and maximises livestock conversion of pasture protein to milk/meat-increasing farmer returns while minimising waste outputs such as urea and GHG
What are the key outcomes and impact of your solution?
The benefits of Agrizest are global and include all farming systems. Pastoral livestock farms with high greenhouse gas emissions and ecological impact as well as smallholders who are largely reliant on biological farming practices and are at the mercy of frequent crop failures or poor marketable yields will benefit from access to the Agrizest technology.
Summary of outcomes and impacts:
Reduced environmental liabilities and associated costs and growth restraints.
Increased food quality and nutritional value
Judicious use of pesticides and fertilisers
Reduced emissions from agriculture
Increased productivity and food security
Increased prosperity
Global agriculture is under pressure from consumers to produce high quality, affordable food which must be ethically and sustainably produced. Despite consumer demand for nutritional food, the viability of farms is under threat due to low returns compounded by waste and environmental constraints.
Greenhouse gas emissions and waste related ecological impacts are liabilities, a cost and constraint to increasing production in pastoral farming. At the smallholder level there is a need to lift productivity and quality of food production not only to ensure food security but to increase the market value of crops to raise incomes and reduce poverty. Application of Agrizest will deliver all these benefits without negatively impacting on the environment and emissions.
Success can be measured by:
Increased harvest returns,
Increased harvested yield
Reduction in pesticide and fertilizer inputs
Reduced greenhouse gas emissions from ruminant livestock.
The size of the benefits:
In high value crops, such as kiwifruit, where farmers are already using technical products to achieve high productivity, Agrizest delivers an increase in returns of NZ$ 5,000 to $17,000 per hectare.
We have proof that in small holder agriculture Agrizest will lift productivity to a sustainable, unprecedented level. For example, in a trial on an organic cabbage crop the control blocks achieved 0% marketable yield, blocks with early season Agrizest applications achieved 40% marketable yield. Blocks treated as per the prescribed Agrizest treatment schedule achieved 100% marketable yield.
Agrizest offers an excellent return on investment so that improvements are not a cost-bleed. Instead, Agrizest provides a very quick ROI – at harvest.
In pastoral farming, we have proven that Agrizest can improve returns by $300 to $1,600 per hectare.
In pastoral farming, ruminant urea excretion, can be reduced by 20 to 48%. This will have large impact on reducing greenhouse gas emissions and environmental degradation.
While a significant number of trials have already been carried out to prove the extent of the financial benefit and reduction in urea excretion, the extent of greenhouse gas emissions can also be measured – this may also lead to further financial incentives through the carbon trading scheme.
What actions do you propose to realize your stated goals?
Indigo has the technology ready for global roll-out. The technology can unleash the "Second Green Revolution" immediately.
But we cannot achieve this on our own.
The task at hand is to find independent partners who can help us improve the financial status of small holders, and help to reduce poverty and hunger quickly and effectively, with respect and dignity, through a sustainable, commerce-based strategy.
The bottom line is that the farmers, all farmers, must have access to the technology.
To facilitate this we must partner with a philanthropic organization and a multinational agrochemical company. This will be our biggest challenge: the practical gap that stands in the way of the technology being adopted is finding willing philanthropic and multinational agrochemical manufacturer/distributor partners.
The philanthropic organization will identify individuals and communities in need and provide support and training to ensure small holders are able to adopt the technology and are able to fully capitalize on their increased productivity. This organization must have the resources to purchase the technology from Indigo. It will then license the technology to a multinational in return for royalties. In this way, the model is self-sustaining and the continued source of income provides the organization with resources to ensure the technology reaches individuals and communities most in need and/or who would derive the greatest benefit from access to the technology. Importantly, this sustained income may also enable further projects the organization would like to implement, which are not self-funding, to reach fruition.
This is an opportunity for a philanthropic organization to provide the small holding farmer with the technology to lift productivity while developing a new future market sector for the strategic commercial partner.
The agrochemical company will have the sales and marketing expertise and distribution channels to ensure the product reaches farmers at a commercial level. This company will be required to pay the philanthropic organization royalties for the rights to manufacture the products and would also be expected to provide the philanthropic organization a percentage of product at a discount. The multinational will benefit from sales - with a potential world-wide market of over 1.5 billion hectares.
Farmers will need to be introduced to this new technology either by the agrochemical company or philanthropic organization but the return on investment and other quantifiable benefits (the products can be demonstrated in the field over a relatively short time period) should overcome any challenges.
While the technology is proven to reduce waste and emissions and the environment will benefit regardless, it is only when the benefits are quantified that the alliance partners may have the opportunity to benefit from carbon trading or other incentives.
In order to fully capitalize on the reduction in greenhouse gas emissions the alliance partners must invest in further research so that the benefits are precisely quantified. This research may be carried out by one or both of the above partners and support from a third party (such as a specialist research foundation) may be sought.
Who will take these actions?
Indigo: will supply the technology and expertise
Philanthropic Organization: must be in a position to be able to purchase the technology and already play an active role in the agricultural sector and rural poverty reduction. Ideally has global reach.
Multinational Agrochemical Company: must have the resources to manufacture, market and distribute the products globally.
Farmers: need to be prepared to adopt and learn about the technology so that they are able to fully capitalize on the benefits.
Government(s): may be required to support additional research and may be involved in carbon trading aspects.
Target geography
The technology is applicable worldwide, in all farming systems (industrial to smallholder), on all crops and pastoral farming.
What do you expect are the costs associated with piloting and implementing the solution, and what is your business model?
Piloting and Implementation
The technology is fully developed and proven. The piloting and beta marketing phase are complete. It is ready for global roll-out.
Business strategy and model.
The strategy is to earn as you implement, build as you earn, success is not dependent on charity or third party venture capital funding and is therefore sustainable. The project can therefore be implemented immediately.
In 1967 India was on the brink of mass famine but the Green Revolution enabled India to attain food self-sufficiency by 1974 and to become a net grain exporter.
There is a proven model. It took less than a decade. It has happened before and it can happen again.
Our hope is that we might find, amongst the world's most inspired and innovative minds, suitable partners to join us as we play our part in toppling the challenge to double food production by 2050, mitigate climate change liabilities and ecological and environmental risks associated with increased agricultural productivity.
We are proposing commerce-based strategy. We are seeking an independent strategic alliance with a philanthropic organization already involved in rural poverty and hunger reduction projects, and a multinational agricultural compounds manufacturing and distributing company that can quickly roll out the technology to large scale farmers and capture the business opportunity.
This is a strategic alliance, and a large-scale revenue and profit opportunity that can be realized quickly by the multinational agrochemical company.
It is an opportunity for a philanthropic organization to provide the small holding farmer with the technology to lift productivity while developing a new future market sector for the strategic commercial partner.
It is an opportunity for Indigo Limited to conduct a strategic trade sale exit.
A sustainable, scalable, global solution.
The manufacturing business is stable and sustainable, with a potential market of over 1.5 billion hectares.
Importantly, the technology is scalable.
The safety status and unique manufacturing concept of Agrizest does not require large capital, or a complex or dedicated manufacturing plant and allows for the establishment of satellite manufacturing plants close to markets.
The nontoxic nature of the products avoids time consuming and costly cross-border biosecurity and crop safety regulatory related approval barriers.
The raw materials used in the manufacture of Agrizest are readily available commodity products.
The ingredients for Agrizest are used in food manufacturing and come with quality assurance certificates which enable the manufacturing of a constant, reproducible quality and a stable, efficacious product.
The technology is proven, practical and economically advantageous, and can be easily implemented on a large or small scale.
The technology will give farmers an excellent ROI, compelling the continued use and facilitating further roll-out across additional geographic areas - it is sustainable and self-supporting.
Timeline
The project can be implemented immediately.
Implementation is dependent on finding willing philanthropic and multinational agrochemical manufacturer/distributor partners and reaching agreements that ensure all parties benefit. We anticipate this process could take 3-9 months.
Related solutions
None at this stage.
References
1. http://indigobiotech.com/data-bank.html
2. http://policydialogue.org/files/events/Fujita_green_rev_in_india.pdf
3. http://www.ifad.org/media/press/2013/27.htm#sthash.8utprFpa.dpuf
4. http://www.fao.org/docrep/003/y1860e/y1860e01.htm#P0_0
5. http://www.fao.org/docrep/018/i3437e/i3437e.pdf
6. Richard A. Dixon' and Nancy L. Paiva Stress-lnduced Phenylpropanoid Metabolism. The Plant Cell, Vol. 7, 1085-1097, July 1995 0 1995 American Society of Plant Physiologists. https://ils.unc.edu/bmh/neoref/nrschizophrenia/jsp/review/tmp/11721.pdf
7. Vuuren, A. M. van and Meijs J. A. C. (1987) Effects of herbage composition and supplement feeding on the excretion of nitrogen in dung and urine by grazing dairy cows. In Animal Manure on Grassland and Fodder Crops (H.G. van der Meer, T.A. van Dijk, G.C. Ennik Ed.), pp. 17-25. Martinus Nijhof Publishers, Dordrecht, The Netherlands. http://link.springer.com/chapter/10.1007%2F978-94-009-3659-1_2
8. Amlan K.Patra 2011 Effects of essential Oils on Rumen Fermentation, Microbial Ecology and Ruminant Production. Asian Journal of Animal and Veterinary Advances 6 (5): 416-428. Academic Journals Inc.
0
Supports
Support solution
Solution summary
Less Gas, More Prosperity: high productivity, low emissions global farming.
Team solution: Only members listed on the solution's Contributors tab will be able to edit this solution. Members can request to join the solution team on the Contributors tab. The solution owner can open this solution for anyone to edit using the Admin tab.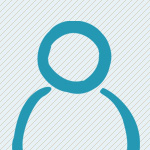 By:  Indigo