Pitch
We propose to make Indian villages, carbon neutral and energy Self-Sufficient by harnessing the local resources with the help of technology.
Description
Summary
India is a huge country with a population of over 1.3 Billion people, of which around 65% (rural population of India) live in approximately 600,000 plus villages spread all across India. Of these around 120,000 odd villages don't have basic electricity,according to Ministry of Power,Government of India (1) . Still there are 500,000 plus villages that are partially-electrified (1) and face long power cuts throughout the day.
Even though the Government is sanctioning many projects for electrification of all these villages, the main power generation for this electricity is still through burning of coal in power plants across India which is both extremely polluting and at the same time, expensive and inefficient. Thus the motto of our proposal is to provide all these far flung, off-the-grid villages with round the clock, clean renewable energy which villages can use with ease and without causing any harm to the environment thus reducing climate change.
The concept of a Carbon Neutral Smart Village (CNSV) is to sustainably utilize all the available natural resources of a particular rural village in India or for that matter anywhere in the world, in an energy efficient way to generate clean renewable energy for meeting the demands of that particular village. CNSV will make a rural village self-sufficient in terms of energy creation and it will also reduce and subsequently remove the use of fossil fuels by the local communities thus reducing carbon emissions and hence preventing climate change.
This model will also involve the local community of the village as our partners in creating and maintaining the energy generation infrastructure thus providing them with a source of income.
Please visit our Facebook Page
https://www.facebook.com/CarbonNeutralSmartVillage/
What are the key outcomes and impact of your solution?
The key outcomes of our CNSV proposal are as follows:
To tap & harness various natural resources of rural villages by generating clean renewable energy from sun, wind, water, tides, biomass etc., which the village can use for powering their homes, schools, irrigation equipment's, workplaces, medical facilities etc., without depending on conventional energy sources like power plants. Our proposal will make these off the grid villages energy self-sufficient and will also provide the local community with jobs for building, setting up and maintaining all these clean energy installations.
Bringing electricity to these places will trigger a chain of developments among the local communities. Electricity will make everything possible in these villages which were earlier thought to be impossible. The standard of living in those regions will surely rise and more opportunities will be made open to the local people. Standard of education, health-care, connectivity, sanitation, agriculture & irrigation, infrastructure etc., will also increase as we try to make these rural villages smarter, cleaner and energy self-sufficient.
To primarily reduce and subsequently remove the dependence of rural Indian communities on burning of fossil fuels, such as wood, coal, charcoal, crop remains, cow dungs etc., as their main source of meeting their daily energy demands, be it for cooking, heating purposes in winter etc. And by doing so the rate of both indoor as well as outdoor air pollution will reduce as carbon emission will automatically go down.
What actions do you propose to realize your stated goals?
Our proposal is based on a 3 pronged approach which we have named as the "SIM's approach", the 3 main stages/actions of our models are STUDY, INSTALLATION and MAINTENANCE.
The 3 phases of the CNSV model are defined as follows:-
1. STUDY PHASE:
In the study phase we do a detailed survey and study of the particular village or rural area where we have to implement our CNSV model. Firstly our team will survey the entire village based on several predetermined parameters. These parameters will include, total population of the village, number of families in the village, details about all the members of the family, total income of each families, details about their existing agricultural and irrigational practices, total agricultural output of each families etc. Apart from these information, details about the number of permanent/temporary schools, medical centers, small workshops etc. will also be taken into account in our survey.
By the help of this survey we can estimate the total energy/power consumption of a particular village which will guide us while designing the CNSV model for that village.
After survey, the process of study will be carried out. In this step the complete study of all the natural resources available in the area would be done, factors such as the geographical and climatic conditions prevalent around the area will also be studied deeply. This study will help us in deciding the various types of renewable clean energies that a particular CNSV could effectively harness.
Finally after collecting and analyzing all the data from the survey and study process, we will create a customized CNSV model for a particular rural village which will be unique to that village only. Now this model will go on to the next phase i.e. the installation phase.
2. INSTALLATION PHASE:
After completing both the survey and study of a particular village, we will start the installation phase of the CNSV. In this phase, all our partnering energy companies will start building and installing all the specifically listed power generating units there accessories, backup units etc., as mentioned in the CNSV model.
We will also train the local people in these clean technologies so that they can use as well as maintain all the newly installed power generating units of their village. Teaching modules will be created with the collaboration of all our partnering energy companies.
3. MAINTENANCE PHASE:
Our work doesn't stop after installing all the power generating units, maintenance of all these clean-energy infrastructure is as important as building them, thus the main and final step of our proposal will be the maintenance phase. In this phase thorough and periodical inspection of all the installed units will carried out right from that of a small screw up to the large wind turbines.
The detected worn-out parts of these installations will be reported, and new parts will be procured and fitted without wasting any time whatsoever. Maintenance modules will also be taught to the local persons so that they can themselves repair any problem that may arise in any of the energy installations.
Some of the Clean Energy Installations which could be incorporated in our CNSV models are shown below,
Fig 1: Harnessing Tides/Flowing Water.
Fig 2: Harnessing Wind Energy.
Fig 3: Harnessing Biomass Energy.
Fig 4: Harnessing Solar Energy.
Who will take these actions?
The model that we are proposing needs collective actions from the Government (both Local and Central Gov.), Partnering Energy Companies and also the participating local village communities. The relationship of these elements with the CNSV model is figuratively show below,
The responsibilities and roles of these 4 elements are further described:
A. Government: The Government, both Local as well as Central, has the main role of granting us with all the mandatory bureaucratic clearances and permission to carry out and implement the CNSV model across many villages of India. We would like to pitch the CNSV proposal to our honorable prime minister of India, Shri Narendra Modi for his help and guidance.
After receiving Indian Government's consent we would approach them for funding our smart village model as a major rural development Initiative.
B. Energy Companies: For building each CNSV we would partner with different energy companies, these partnering companies will form trade-contracts with the Government for developing all the smart villages.
These partnering energy companies will be selected on the basis of tendering, the tenders which are economical and viable will be selected for developing the CNSV's. Experts will be hired for reviewing all the tenders submitted by the energy companies. Apart from this the companies will also help us in creating training modules for the local communities.
C. Local Communities: The people of villages will also play few important roles. Not only will they assist us in effectively carrying out the surveys and study but also our team can leverage the knowledge of these village folks, about various natural resources that exits in their regions, about the terrain of their region, their demands relating to energy etc.
They are also going to perform the pivotal part of installing and maintaining all the different types of power generating units in their village.
D. Our Team: Finally our team will make all these above stuff happen in a smooth and effective manner in the shortest time possible. After our CNSV initiative gets the Government recognition and help, we will then add energy experts, environmentalists, financiers and other required personnel into our team, and all these people with varied expertise and experience will make Carbon Neutral Smart Village a huge success.
Target geography
Our Model is targeted towards rural Indian Villages, and the Model can be easily optimized and modified for different villages based on the size, population, prevalent climatic and geographical conditions, energy demands of that particular area etc.
If our Model succeeds in India, then this model can definitely be implemented in any rural village wherever in the developing world like in China, South Asia, South East Asia,Sub-Saharan Africa, South America etc.
What do you expect are the costs associated with piloting and implementing the solution, and what is your business model?
The size and scope of every CNSV model differs from village to village, as each and every village is unique in there own terms therefore we cannot come up with a budget figure for a single CNSV and hence the total project cost is difficult to estimate.
Our proposal of Carbon Neutral Smart Village (CNSV) is a major rural electrification & development Project and will have to be carried out by the Central Government as a Smart Village Initiative.
Our Team is the creator of this idea and we will pitch this proposal to the Government and we have no intentions of making any monitary profits out of our initiative, we only want our proposal to be considered and expeditiously implemented in the real word.
Timeline
As our model requires:
Approval and assistance of both the central and the local government (Governmental and bureaucratic clearances for projects )
Complete study and surveying of villages and also selection of all our partnering energy companies (through tendering process)
Installing all the power generating equipment's like solar panels, biogas plants, wind turbines etc.
Thus for the above reasons it would take anywhere from 1.5 to 2 years in fully developing a single CNSV, although multiple CNSV projects can start simultaneously. Our goal is to turn maximum number of these villages into the electrification ambit as quickly as possible.
Related solutions
References
(1) http://powermin.nic.in/en/content/rural-electrification
Fig 1 Source:
(1) http://newatlas.com/cappa-compact-hydropower-generator/25430/
(2) http://assets.inhabitat.com/wp-content/blogs.dir/1/files/2012/12/Ibasei-Cappa-Mini-Hydropower-Generator-3.jpg
(3) http://www.worldviewofglobalwarming.org/himalaya_1/01NepalTrisuliRiverNrBetrawati085.jpg
Fig 2 Source:
(1) http://i.dailymail.co.uk/i/pix/2014/10/12/1413135762070_wps_5_A_man_walks_as_strong_win.jpg
(2) http://www.affordablewindturbines.org/affordable-wind-turbines-images.html
(3) http://www.lmagency.biz/contents/en-uk/p27.html
Fig 3 Source:
(1) http://energyprosandcons.org/wp-content/uploads/2012/07/biomass-energy-1.jpg
Fig 4 Source:
(1) http://images.indianexpress.com/2015/12/solarpanel-759.jpg
131
Supports
Support solution

Subscribe
Solution summary
Carbon Neutral Smart Village (CNSV)
Team solution: Only members listed on the solution's Contributors tab will be able to edit this solution. Members can request to join the solution team on the Contributors tab. The solution owner can open this solution for anyone to edit using the Admin tab.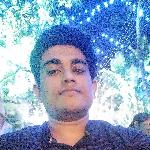 By:  VIDYUT