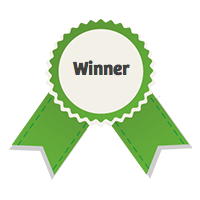 Contest Suggestions
Proposal creation
CoLab members create proposals
Mar 9, 2014 EDT

Subscribe
What other contests should the Climate CoLab run?
The challenges we confront when facing climate change are diverse and complex. Which are the most pressing? Which would you like to see answers to?
If these questions intrigue you, you can suggest a contest to be run on the Climate CoLab. The CoLab staff will review the suggestions, and those that are likely attract sufficient interest and have the potential to make a real impact will be launched.
If you would like to see an archive of suggestions made from 2013-2016, please see: https://climatecolab.org/contests/2017/contest-suggestions-archive-2013-to-2016
Proposal name /  Author(s)
Modified
Contributors

6

6

Feb 3, 2015

Team only
Speeding the flow of information through community based crowdsourcing: A promising way to cope with a rapidly changing disaster environment

9

Jul 20, 2014

Team only
The nexus is a simple framing of interdependencies between water and energy systems. It's time to address these growing global challenges.

Sep 4, 2017

Team only
Let's actually have a Climate Debate. Who doesn't like a good fair fight and even better, who doesn't want to see a real conclusion?

Aug 13, 2017

Team only
How can we address emerging challenges of health and wellbeing in cities as test labs for global sustainability?

Apr 24, 2015

Team only
2015, Climate CoLab drops to one category requesting one integrated and interdisciplinary solution for several global issues.