Pitch
Place-Based Creative Problem-Solving for every place and every problem including climate!
Description
Bootstrapping a hightech entrepreneurial think & do tank that enables citizens, startups, students, and visitors of Silicon Saxony (of which Dresden is the heart) to cocreate a thrivable world. The enabling "fuel" is the combined and loosened up collective mind and consciousness (also with external connections into the world).

Team

Initially driven by the personal passion of the initiator to bring the region around Dresden to former economic strength that once it made it the "powerhouse" of European entrepreneurship and innovation back in the day. There is a long legacy of it for almost six centuries as the silver mines initiated the wealth of the region.

Since the early beginning of the project in 2008, there have been various education institutions like Team Acadmy ("management school without teachers"), Technical University of Dresden, MIT Sloan, Senseable City Lab, Presencing institute, Singularity University, Stanford University, ....

Via boundary spanning across a wide range of interdisciplinary, cultural networks new members get interested and passionate about the project. Their support reaches from financial support to personal advice or making connections to other networks in their local vicinity.

What

Making Dresden the leading city for the interconnectivity of hightech, singularity, arts, and social innovation in the till 2015.


Why: Rationale for the proposal

The region with its great people bear a vast amount of potential to cocreate the future. Keeping the energy and the innovative minds locally and provide value through using Web facilities will lower the carbon footprint due to daily travels to work, increases the serendipity by bringing people close together.

How: Feasibility of proposal

If more detailed models or spreadsheets are useful in demonstrating your proposal's feasibility, please send them to rjl@mit.edu, and they will be reviewed and linked to your proposal.
Teams are also encouraged to note regional/national proposals that are complementary to their global proposal.

Vision of the future under this proposal

... create more collective value for the community, companies, education institutions, the city and the region and last but not least the CITIZENS who have (20 years after the Wall came down) have well deserved it to be part of the whole.
1
Supports
Support proposal

Subscribe
Proposal summary
Place-Based Creative Problem-Solving
Public proposal: Anyone will be able to edit this proposal. The proposal owner can limit editing to team member using the proposal's Admin tab.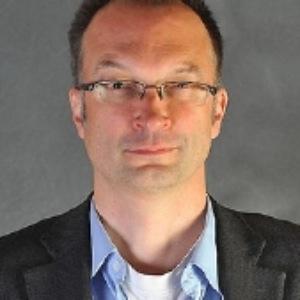 By: 
Ralf Lippold
Contest:
Contest 2011: Global
How should the global economy evolve through 2100, given the risks of climate change?