Pitch
Increased fracking will create sites for CO2 sequestration. The gas/oil piping will be suitable for CO2 once the well is largely exhausted.
Description
Summary
The DOE carbon sequestration maps show
thousands of sites where carbon dioxide can be injected including deep organic rich shale formations
as well as old oil and gas wells, saline aquifers and deep coal seams.
The productivity of shale gas wells quickly decline within a few years leaving a large geological volume for CO2. Because of this a huge number of wells will eventually be dug.
There is a question of how effective the sealing would be, because of the interaction of clay cap and CO2, so wells should be deeper and the sequestration leak time may be less than 99% over 1000 years. Improved fracking fluids may reduce mixing at a water saturated layer.
What actions do you propose?
A program for converting marginal shale gas wells to CO2 storage.
A minimum well depth will be maintained. A report indicating leakage of CO2 resevoir.
Gas/oil companies get dual purpose special rules to depreciate well, pipe etc.
New fracking fluids to penetrate shale but minimize migration.
Proposal Summary
Dual purpose fracking
Team Proposal: Only members listed on the Proposal's Contributors tab will be able to edit this Proposal. Members can request to join the Proposal team on the Contributors tab. The Proposal owner can open this Proposal for anyone to edit using the Admin tab.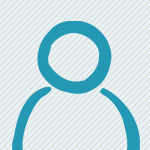 By: 
johnd
Contest:
Hydraulic fracturing (fracking) 2013
What can be done to measure, monitor and reduce the climate impacts of increased oil and gas production spurred by hydraulic fracturing (fracking)?