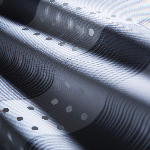 Materials Matter 2016
Proposal creation
CoLab members create proposals
01/15/16 08:00 EST
-
05/23/16 08:00 EDT
Proposal revisions
Semi-finalists can improve their proposals
06/10/16 02:00 EDT
-
06/19/16 11:00 EDT
Voting Period
Public Voting Period
07/05/16 12:00 EDT
-
07/31/16 11:00 EDT
Completed
Winners are awarded
08/01/16 12:00 EDT

Subscribe
Receive daily activity digests about this Contest and its Proposals via email or under "My subscriptions".

Fabrics and textiles impact our climate -- a lot. How can we spark a materials revolution by rethinking how we value and use them?
The materials we use to clothe ourselves and cover our things have a profound impact on the climate. They are all around us – in the furniture we sit on, the cars we drive and the clothes we wear. The fact is, materials matter. According to research compiled by MIT Materials System Lab, approximately 25 billion kilograms of cotton was produced worldwide in 2013, resulting in the same annual GHG emissions as 51.3 million passenger vehicles. Enough leather is produced annually to cover the state of Maryland (double the size of the greater London area). Polyester production for use in textiles this year alone is estimated to generate as much greenhouse gas emissions as the annual emissions of 185 coal fired power plants. That's a material issue.
Developing new material compositions and reducing the impact of fabric production is necessary, but not sufficient to reduce the climate impact of industries that rely on fabrics. Before we can advance and scale innovation in materials, we need to build an understanding of the challenges and opportunities that exist. We need to redefine society's relationship with fabrics and textiles. This contest seeks novel and well thought-out ideas on how to engage industries, designers, product creators and the public in valuing, demanding and adopting lower impact materials. See our launch video here.
Read more ...
Proposal name

click to sort by name

/  Author(s)

click to sort by author

click to sort by
number of supporters

click to sort by
number of comments

Modified

click to sort by date

Contributors

click to sort by contributor

Judges Choice, Impact, & Popular Choice

6

6/15/16
Team only
Sourceseed is a curated alternative material option platform that allows designers to co-buy fabrics with eachother at an affordable price.

Novelty

5

6/19/16
Team only
A Sustainable Label System for Conscious Consuming

Finalist

6/19/16
Team only
Establish an independent industry-backed authority that acts as the governing body of a voluntary sustainability pricing framework.

Finalist

6/19/16
Team only
Our proposal will offer a revolutionary garment collection and app service as a plug-in on the already popular App such as NIKE plus running

Finalist

14

6/17/16
Team only
Our model for closed loop textiles reduces the impact of the apparel industry and brings new opportunities to emerging markets

Semi-finalist

6/19/16
Team only
Redesign apparel tag to inform consumers of choices they have to minimize environmental impacts of their clothing and footwear selections.

Semi-finalist

9

6/19/16
Team only
Impact Fashion Week (IFW) encourages students to set a new paradigm for interdisciplinary design, equity, and climate solutions.

Semi-finalist

6/19/16
Team only
We love our apparel, but when the time comes and our love has faded, let's not forget that there is remaining value in these items.

Semi-finalist

6/19/16
Team only
Linear (waste-making) economics is the global norm. If we're serious about change in any sector, we must change the economics.

Semi-finalist

6/19/16
Team only
Visual recipes of low impact materials for sustainable production and use

5

5/23/16
Team only
Utilize wind-energy to power cotton yarn-spinning-knitting technology near fiber origin regions like North Texas to reduce negative impact.
5/23/16
Team only
The smart shoe captures energy from movements and lets the wearer use it when accessibility to an outlet is out of the question.

58

5/23/16
Team only
Making sustainability achievable on a global scale by making it experiential on a human scale.
5/23/16
Team only
Why reinvent the wheel? Nature has engineered remarkable materials that support modern living. Enter Poly6, enter citrus-based materials.
5/23/16
Team only
Leveraging Nike's innovative and sustainable business model to transform global society, and unleash rhapsodic human potential.

62

5/23/16
Team only
Incorporate a lock and load method for uppers and soles, enabling customers to build their shoes and maintain its quality and aesthetic.
5/22/16
Team only
Create a mall kiosk where customers can step into a booth for measurements, select a fashion, and print out clothing.
5/22/16
Team only
Imperative ways to reduce the carbon footprint of washing clothes and practical solutions involving masses are discussed in this proposal.
5/20/16
Team only
Hyperloops for Humanity, the Environment, and Profits: A Mediterranean Marine Hyperloop/Refugee/Environmental Collaborative Proposal

7

5/20/16
Team only
The existential need for a comprehensive global scale carbon negative infrastructure and consumer materials revolution is supported below.
5/18/16
Team only
An interactive awareness campaign & business model to reduce Green house emisisons and encourage people to adopt low carbon impact products.
5/12/16
Team only
Augmented reality tags for Nike products, scan it to educate users about the climate change concern and complete a quiz to earn discount.
5/5/16
Team only
Noble material, linen is an all natural fibre that requires no chemicals for growth or for its transformation.
4/28/16
Team only
The strong threads made from jute fibre are used worldwide in sackcloth - and help sustain the livelihoods of millions of small farmers.
4/28/16
Team only
4/23/16
Team only
Easy to grow without agrochemicals, hemp is used increasingly in agrotextiles, car panels and fibreboard, and "cottonized" for clothing.
4/13/16
Team only
HAND SPUN HAND WOVEN DESIGNER WEAR AKIN TO SKIN AND AS AN INDUSTRY TO OPEN BIGGEST EMPLOYMENT AVENUES IS THE FUTURE TOWARDS FULFILLMENT
4/7/16
Team only
CarbonNeutralCheckout™ is designed by CCC to assist organizations in reducing the carbon footprint of the products and services they sell.

8

3/11/16
Team only
Utilize relationships with industry inflencers to build a social network enabling painless and economical access to alternative materials.
1/29/16
Team only
The proposal envisage utilization of water hyacinth for textile organic fibre sythesis and its utilization in the treatment of dye effluent.
1/19/16
Team only
Reign & Co. is built on a holistic sustainable design process, where products and services are created within a closed-loop system.
1/14/16
Anyone
Bambooforev=conomicgroth
1/10/16
Team only
12/17/15
Team only
Creating one product completely without composites will dramatically reduce the recycling cost of current multi-material products.
12/8/15
Team only
We make microbes that convert post-consumer polyester back into their raw materials. Same raw materials can be used to make new polyester.

12

11/2/15
Team only
To reduce heat/ and cold, inflammation and recovery time. Controlling power usage at home and maintaining an overall sense of well being
10/28/15
Team only
Use pressure and heat at deep ocean floor to transform algae biomass into hydrocarbon-based fabrics at industrial scale.