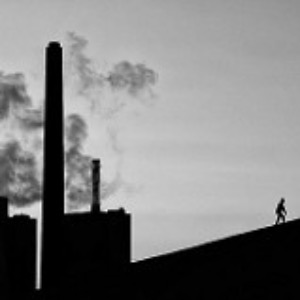 Industry 2016
Proposal creation
CoLab members create proposals
01/15/16 08:00 EST
-
05/23/16 08:00 EDT
Proposal revisions
Semi-finalists can improve their proposals
06/07/16 12:00 EDT
-
06/15/16 11:00 EDT
Voting Period
Public Voting Period
07/05/16 12:00 EDT
-
07/31/16 11:00 EDT
Completed
Winners are awarded
08/01/16 12:00 EDT

Subscribe
Receive daily activity digests about this Contest and its Proposals via email or under "My subscriptions".
How can industry innovate to meet the challenges of sustaining a healthy climate while meeting societal demands for goods and services?
Industry is the key contributor to economic growth and prosperity, and is also a leading global source of greenhouse gases (GHGs). The International Energy Agency estimates that to meet global GHG reduction goals by 2050, a full quarter of all reductions need to come from the industrial sector. This contest seeks innovative, well-described, actionable solutions that will enable continued global economic growth, while achieving major emission reductions in the industrial sector in the coming decades.
Read more ...
Proposal name

click to sort by name

/  Author(s)

click to sort by author

click to sort by
number of votes

click to sort by
number of supporters

click to sort by
number of comments

Judges Choice, Impact, & Popular Choice

1418

46

15

Regulate industry globally so all new air conditioners have a minimum of 25ºC(77ºF). Reset existing equipment to comply this new standard.

Novelty

21

5

2

MIT solutions to global warming will bring affordable clean energy to billions of people, especially in the developing world.

Semi-finalist

Minimize manufacturing's world environmental impact via software that quantifies environmental impact of corporate sourcing/siting decisions

Semi-finalist

Develop free online CSRE to include social responsibility in corp. sourcing/siting decisions to minimize manufacturings environmental impact
Natural gas and hydrogen hybrid micro-turbine generator for the software and technology industry development.
Solar energy can offset the need for fossil fuels by generating high & medium temp. heat from CSP and Solar Heating & Cooling technologies.
A tax on the emissions caused by the burning of coal, gas, and oil, aimed at reducing the production of greenhouse gases.
Hyperloops for Humanity, the Environment, and Profits: A Mediterranean Marine Hyperloop/Refugee/Environmental Collaborative Proposal

28

29

Our objective is to repurpose industries to collect, transport and reject waste heat to space while preserving wealth and habitat.

5

Write REQUIREMENTS for an Active Thermal Control Systems for the Earth and contract with qualified parties to do so.
State ofthe Art-Novel InFlow Tech 1Gearturbine RotaryTurbo Similar Aeolipile 10–70AD 2Imploturbocompressor InFlow System From Macro to Micro