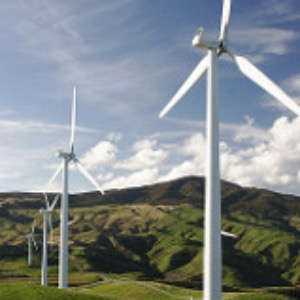 Energy Supply 2016
1
day until Voting Period ends
Voting Period
CoLab judges select winners

07/05/16 EDT - 07/31/16 EDT
Completed
Winners present to potential implementers

08/01/16 EDT

Subscribe
Receive daily activity digests about this Contest and its Proposals via email or under "My subscriptions".
What initiatives, policies and technologies can significantly reduce greenhouse gas emissions from the electricity sector?
The electricity generation sector is the world's single largest emitter of climate changing greenhouse gases (GHGs). Globally, increasing access for half of the world's population without electricity is a policy priority. Given the sector's reliance on carbon-intensive sources, an increase in access will lead to significant GHG emissions growth unless electricity generation sources are diversified to include cleaner options or CO2 mitigating technologies become commonplace. For the first time, an international coalition of 195 countries at the 21st Conference of the Parties (COP) reached an agreement to reduce GHG emissions, pursue clean energy options, and take other steps to mitigate the risks associated with climate change. As a global society, how can we most effectively minimize emissions from electricity generation around the world, while still enabling the sector's growth?
Read more ...
Proposal name

click to sort by name

/  Author(s)

click to sort by author

click to sort by
number of votes

click to sort by
number of comments

Modified

click to sort by date

Contributors

click to sort by contributor

89

4

6/15/16
Team only
My Energy Xpert is a SMART energy audit and monitoring app empowering people to save time, money and lower their energy footprint.

145

30

6/15/16
Team only
ICE and heat replacing FIRE and smoke; the application of concentrated SOLAR power technology and INVISIBLE light to reduce greenhouse gases

281

3

6/15/16
Team only
The Collective Power Platform is a local peer to peer energy trading market for and by prosumers.

10

5

6/15/16
Anyone
Insulator Bags that will enable people to cook boiled food slowly and save electricity, firewood and paraffins for the UNDERPREVILIGED.

30

1

6/14/16
Team only
Deploy microgrids to the developing world using a franchise business model based on open source hardware to reduce cost.

10

3

5/17/16
Team only
To combat rural community's vulnerability to climate change effects through adoption of solar irrigation and egg incubation technology.