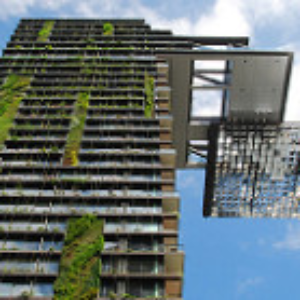 Buildings 2016
1
day until Voting Period ends
Voting Period
CoLab judges select winners

07/05/16 EDT - 07/31/16 EDT
Completed
Winners present to potential implementers

08/01/16 EDT

Subscribe
Receive daily activity digests about this Contest and its Proposals via email or under "My subscriptions".
What initiatives, policies and technologies can significantly reduce greenhouse gas emissions from the building sector?
The Intergovernmental Panel on Climate Change estimates that buildings will account for over 25 percent of global greenhouse gas emissions in 2030 and that nearly half of these emissions can be avoided at modest cost, all of which makes buildings one of the sectors that holds greatest potential for climate change mitigation. This contest seeks proposals on how emissions from buildings can be significantly reduced, with a focus on increasing energy efficiency.
Read more ...
Proposal name

click to sort by name

/  Author(s)

click to sort by author

click to sort by
number of votes

click to sort by
number of comments

Modified

click to sort by date

Contributors

click to sort by contributor

265

7

6/15/16
Team only
Let's build more sustainable buildings by empowering people to design their homes and shape their communities.

107

8

6/15/16
Team only
Teaching people to build low carbon footprint, energy efficient, and naturally heated homes in poorer and colder regions of the world

253

10

6/14/16
Team only
If we want to reverse climate change, we have to reach people who don't think about it. Let's make climate-friendly housing decisions easy.

231

8

6/14/16
Team only
Make your own fuel at home from atmospheric CO2 – heat your home with the energy you produce and store yourself #UseNotReduce